A group of Midlands musicians are hoping to deliver the presents of some donations for the Good Shepherd with a festive flavour as they record a Christmas song.
Guitarist Andrew Freeman, known as 'Shoddy', vocalist Mark Black, and producer Gavin Monaghan have teamed up to record 'Born On Christmas Day', with all proceeds going to the Good Shepherd.
Calling themselves 'Wulfruna', the project is an offshoot from the rock band 'Close To Midnight', who won the Battle of the Bands in Wolverhampton back in the year 2000.
"Homelessness and people struggling to get by seems to be a problem that has got worse in recent years," says Andrew.
"I travel all over the country with my job and see so many people without a place to stay.
"I think about the cold nights in winter, pouring down with rain, and the fact that some people might not have anywhere to go is something that is on my conscience.
"I know Tina, one of the project workers at the Good Shepherd, and know how much great work they do to help people out.
"I think it is so important not to judge, you never know what people have had to go through and I think the main thing is trying to offer them support.
"We just decided with the band to do something for the Good Shepherd by releasing this record, and if we can help just a little bit then that would be great."
On then to the music and, as mentioned, Andrew is part of Close To Midnight, who emerged from about 180 musical competitors to win the Battle of the Bands at the Civic Hall at the turn of the Millennium.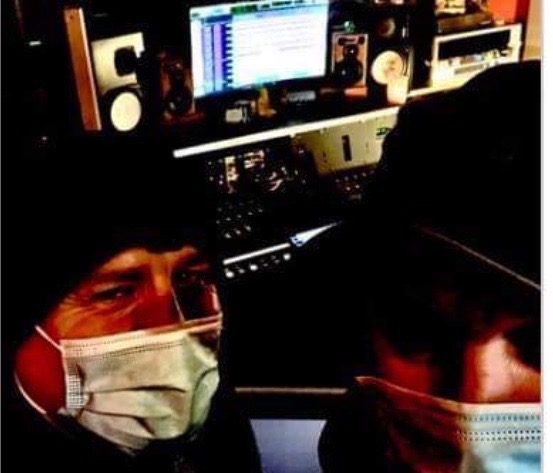 He describes 'Born on Christmas Day' a layered acoustic track which is "Mike Oldfield meets Greg Lake", with a particularly special inspiration.
"My daughter, Casey Anne, will be 20 on Christmas Day, and the song is inspired by her," Andrew explains.
"We had a great time recording it and hopefully people will enjoy the results."
Click here to check a preview of the track out on iTunes and then hopefully purchase to support the Good Shepherd!