Long-standing supporters of the Good Shepherd joined staff, volunteers and distinguished guests to celebrate 50 years of the Brothers' work within the city at St Peter's Collegiate Church.
With thanks to Rev Preb David Wright, the Rector of Wolverhampton, and all at St Peter's, the church played host to the service just days before the anniversary – Christmas Eve in 1972 – when the Little Brothers first arrived in the city.
The Good Shepherd has evolved since that day working at different locations and in different ways across Wolverhampton, but the Brothers involvement has remained unchanged and they still play a key role in the day-to-day work of the charity in its current form.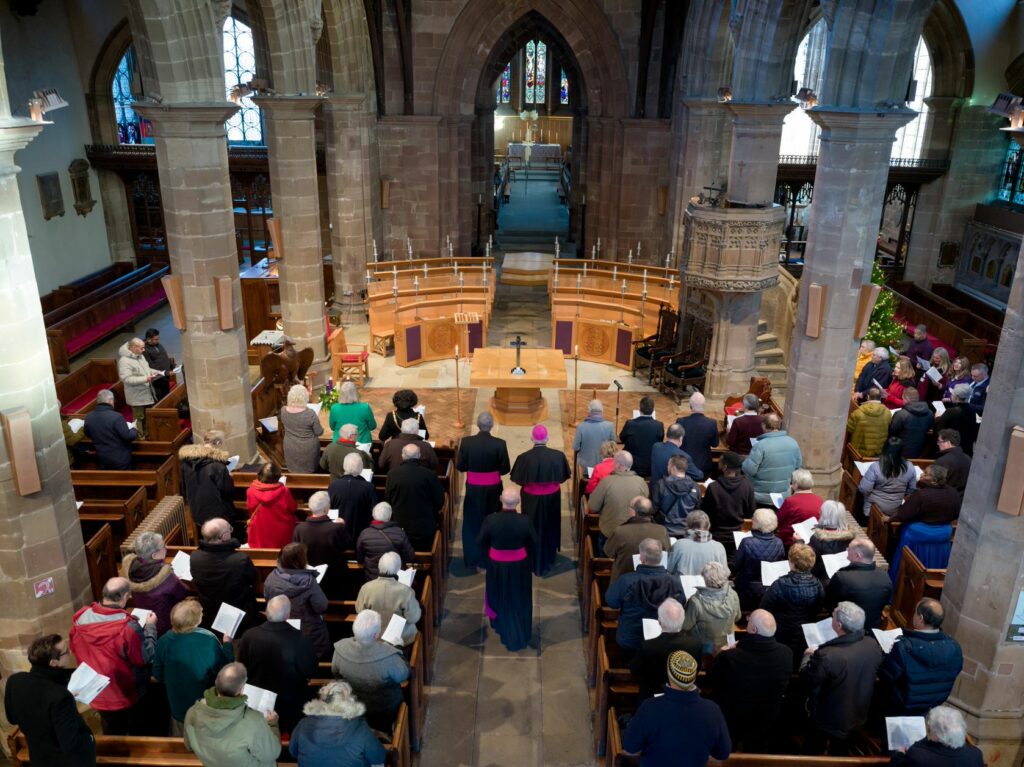 The service was the brainchild of the Good Shepherd's Business and Finance Manager Helen Holloway, who has been involved with the charity as firstly a volunteer, and then a member of staff, for 12 years.
"The Brothers have done such incredible work in Wolverhampton over such a long period of time that we wanted to do something to show just how appreciative we are as a charity and a local community," said Helen.
"Rev David Wright was fantastic in helping us organise the service and it was fantastic to see so many distinguished guests and people who have supported the Good Shepherd across its 50-year history.
"Everyone probably had different reasons for being there, but put it all together and I think you get a reflection of the role the charity has played within the city for half a century.
"It was a wonderful event and we just want to thank everyone involved for making it such a fitting celebration to say thank you for the Brothers' 50 years' service."
Brother Jesús Etayo, the Prior General of the Hospitaller Order of Saint John of God and Brother Joaquim Erra, Vicar General, travelled over from Rome, and were joined by the Provincial of the West European Province, Brother Donatus Forkan, based in Ireland.
Also taking part were the Good Shepherd ambassador, the Archbishop of Birmingham Bernard Longley, Bishop of Wolverhampton Clive Gregory, and the Mayor of Wolverhampton – Councillor Sandra Samuels OBE.
Thanks must also go to all who spoke or delivered readings including Mgr Mark Crisp, Deacon Linda Gilson, Brother Robert, Brother Malachy, Brother Stephen, Brother Finnian, trustee Viv Brown, and service users John, Matt and Henok, who gave powerful testimony as to how the Good Shepherd has helped them in their lives.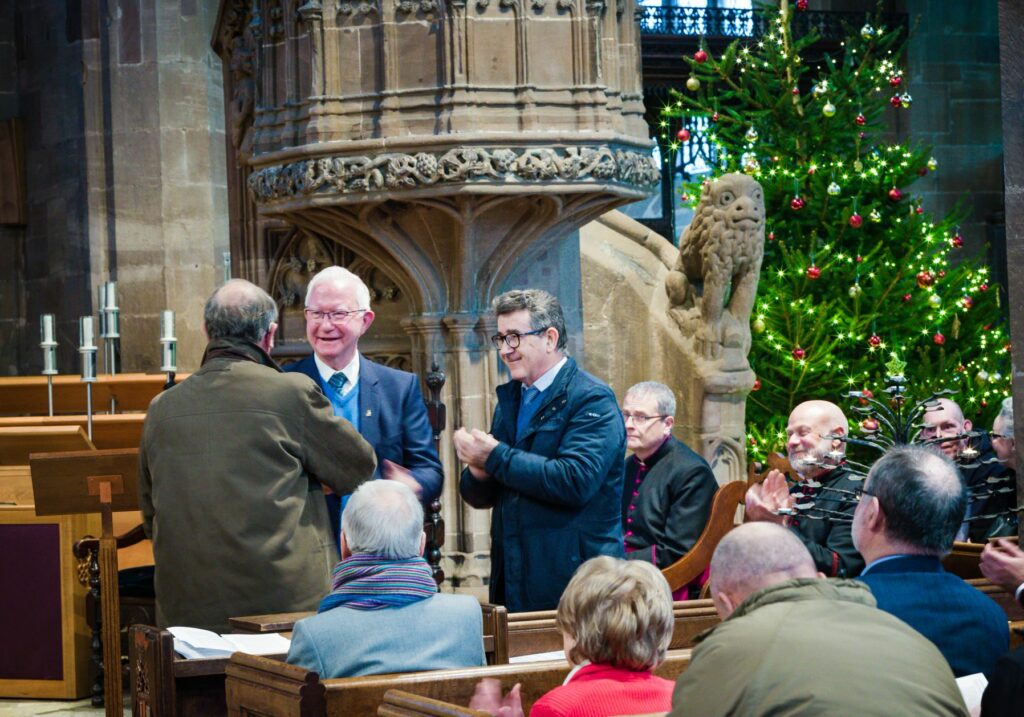 There was also a special moment when Nigel Tinsley, Chair of the trustees, was called up for a presentation to mark his own association with the Brothers and the Good Shepherd, which spans over 40 years.
Nigel was presented with a specially commissioned painting from local artist Ron Satterthwaite by Brother Jesus and Brother Donatus.
"Nigel has given such fantastic service to the Good Shepherd, and continues to do so, and we thought it would be the perfect occasion to mark his own contribution alongside that of the Brothers over so many years," added Helen.
Thanks also to Andrew Newell who photographed the service and a gathering beforehand when guests were shown around the Good Shepherd and chatted to staff and volunteers.