With the easing of coronavirus restrictions, the Good Shepherd has been able to step up our meaningful activities programme, offering service users the opportunity to engage and enjoy a wide range of initiatives to improve their confidence and self-esteem.
People are able to get involved in various activities to help them feel more a part of society as part of an overall package of support to help them move forward.
One of these activities has been trips to the Black Country Living Museum, who have been fantastic in supporting the charity.
Here are some words from Andrew, one of several service users who recently visited the Dudley-based attraction.
"I had a wonderful day at the Black Country Living Museum and enjoyed every minute. The support staff that took me were amazing – they put a smile on my face and made me feel happy for the first time in a long time.
"It was nice to spend time with my support worker and interact in a different way to how we normally interact, which is supporting me with my daily living and issues. All my issues were forgotten on this day and my support workers gave me full interaction throughout the day, I felt the atmosphere between myself and my support workers was amazing, making me feel human again.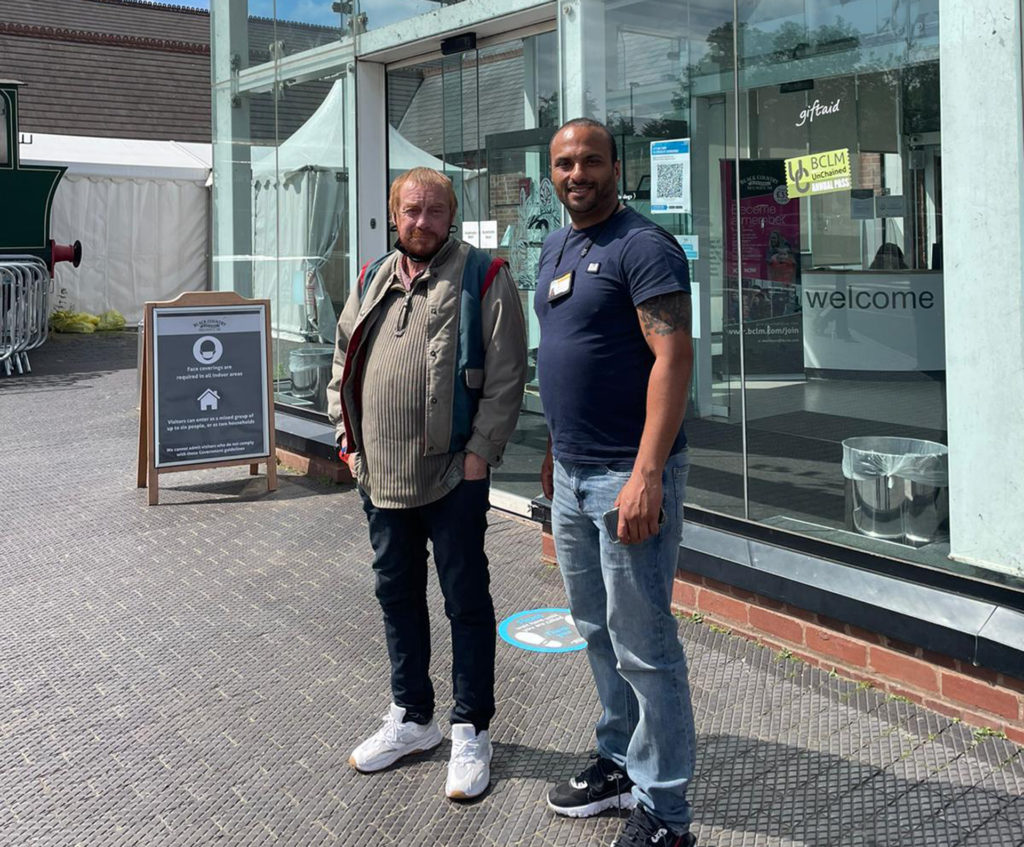 "Visiting the Black Country Museum took a lot of pressure off me. I wasn't at home feeling down and lonely, Days like that should happen more often as it helped me to take my mind off other things such as alcohol and other things that trouble me on a day-to-day basis. It was the best day I've had in year, I felt relaxed and at ease.
"I really want to go again. There should be more outings as it makes people think about life and enjoyment. Next time I go I want to see the new buildings that are currently under construction and also go on the barge trip."