The Good Shepherd are delighted to announce that a long-term supporter of the charity, former Wolves and Nigeria goalkeeper Carl Ikeme, is to become their first ambassador.
Since first attending the Good Shepherd to help serve the Christmas lunch as part of a player visit from Wolves, Carl has continued to support the charity with regular visits and donations of food and has plans to become involved on the property side in the future.
The Good Shepherd, which provides a daily support and food service to rough sleepers and the vulnerable as well as a variety of other help, moved to their new premises opposite Molineux earlier this year and are currently helping more and more people due to the Covid-19 pandemic.
As an ambassador Carl will continue to provide his own personal support to the charity and will also aim to further spread their message and encourage others to become involved where possible.
"When I was first asked to become an ambassador for the Good Shepherd I didn't have to think twice," says Carl.
"It is an honour to be part of the charity and I am immensely proud.
"It is the people behind the scenes at the Good Shepherd who do all the work and keep this place running – they are the real stars.
"I'm just honoured to be a part of what they are doing and try and promote the charity and help them get donations and support.
"It is a tight-knit community in Wolverhampton, the people in the city have got a big heart and we have seen plenty of times how they can work together to make a really big impact.
"The Good Shepherd is an important charity in the city at the moment with everything that is going on and I would encourage people to help them out in whatever way that they can."
Carl, who spent several hours at the Molineux Sleepout organised by Wolves Foundation and the Good Shepherd last November, admits it was an 'eye-opening' first visit to the charity back in 2015 which prompted him to offer more long-term support.
"A few of us from Wolves came down and helped with the food service at Christmas time and seeing how many people were in need was something that really touched me," he explains.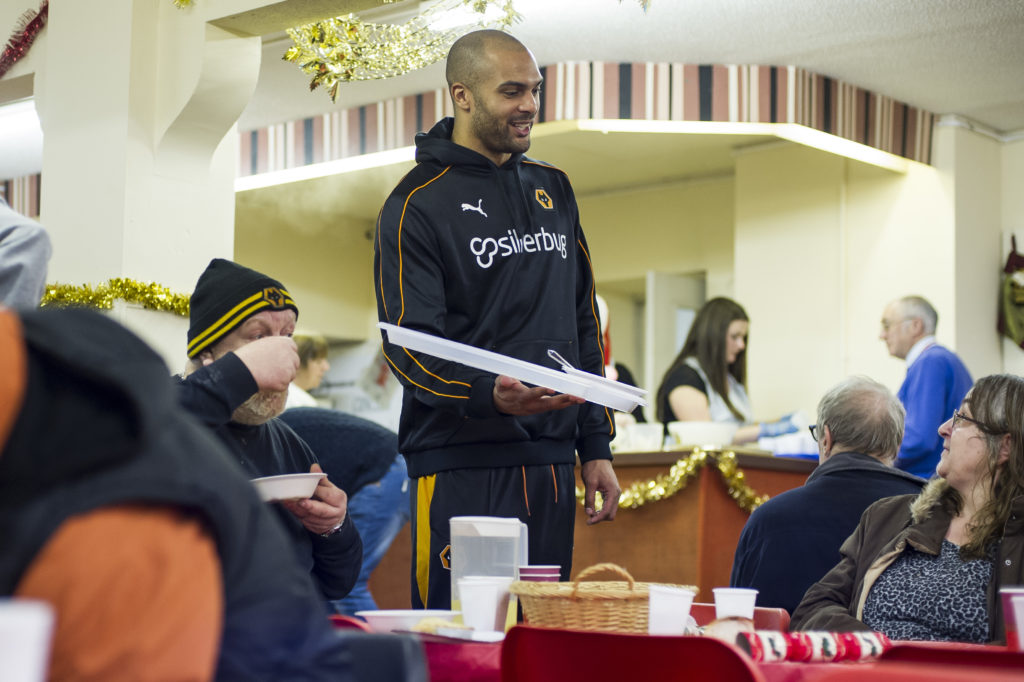 "I knew there was a problem with people not getting enough food but until I actually came and saw it for myself, I didn't understand how big the problem was.
"It wasn't just homeless people either, there were people from all walks of life and families with young kids, all who really needed food and that was something which was a real eye-opener for me.
"It made me feel how lucky I was but what a big problem this is and how the Good Shepherd work so hard to try and help.
"Since then I have tried to do what I can, dropping things off when I can and promoting the charity as much as possible."
Carl's football career began by coming through the Wolves Academy and he went on to make 207 appearances for the club, as well as representing several others on loan, along with winning ten caps for Nigeria.
He was diagnosed with leukaemia in 2017, from which he is thankfully now in remission, but subsequently retired from football and is now involved with renovating properties.
"I have spoken already with the Good Shepherd and if I can help out in this way in the future then that is something I would love to do," he added.
"It might also be helping to employ people and give them skills which they can use to move on in their life.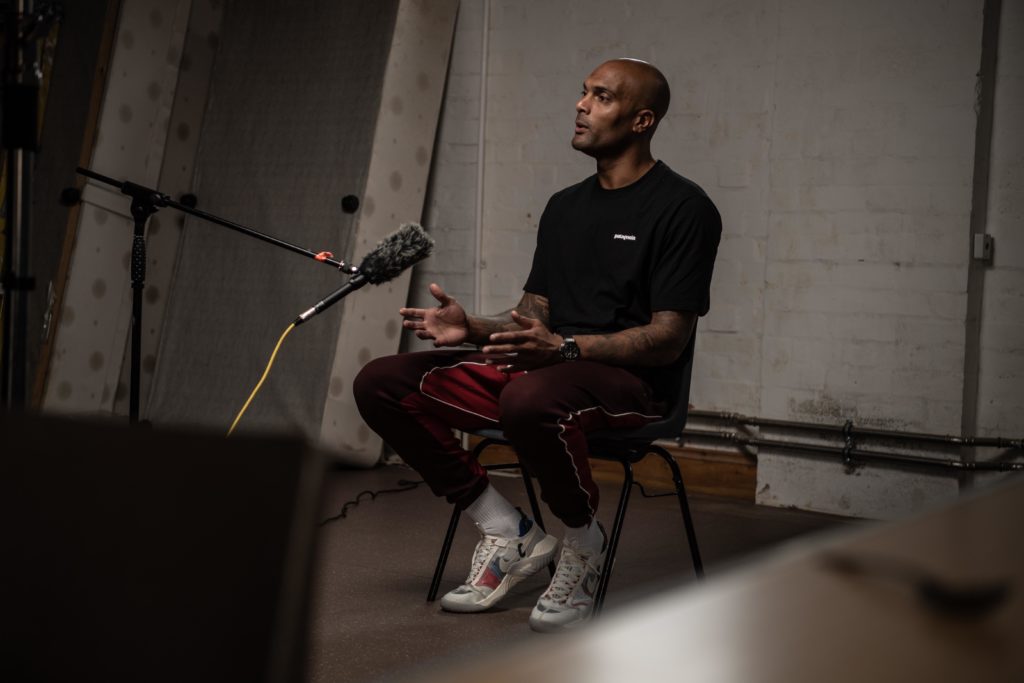 "At times we are all only a few steps away from being in a really rough position and everyone needs a helping hand.
"I had help making it in my career, and if it wasn't for certain people at certain times I wouldn't have got to where I did.
"That is what is so important about the Good Shepherd, it's not just about providing food to people but also helping them get back on their feet so they can support themselves.
"With the times we are in at the minute, and a lot more issues coming up now and so much uncertainty, I think this place is going to be needed more than ever."
Tom Hayden, Head of Operations at the Good Shepherd, is delighted that Carl has agreed to become the charity's first ambassador.
"It was clear from our first conversations with Carl last year how passionate he is about the work of the Good Shepherd, and how he had seen during his time at Wolves the positive impact the charity has on the homeless and vulnerable in Wolverhampton," says Tom.
"He has been providing donations of food to the Good Shepherd for many years, and is always asking if there is any additional support he can give, and I think he is the perfect choice to be our first ambassador.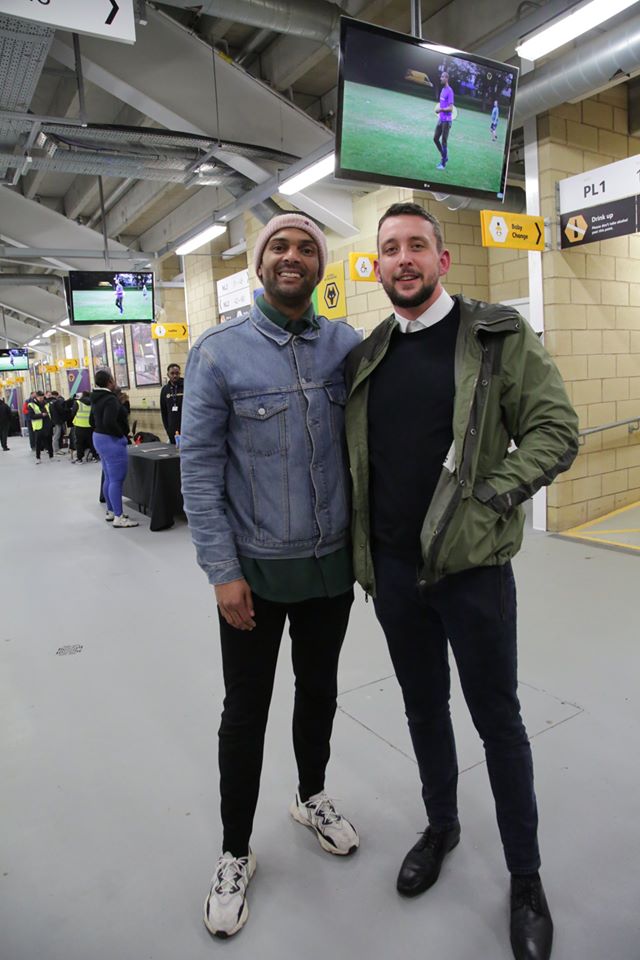 "We have a small and dedicated team of staff and volunteers who work so hard to help those who have need to access our services, and Carl's support in helping us raise awareness of what we do will be vital during such challenging times.
"His own story in football and in life is an inspiration, and we are delighted that he has agreed to link up with the Good Shepherd and support us moving forward."