The first intake of volunteers to an 'inspiring' new Good Shepherd project are coming on in 'leaps and bounds' and making an excellent impression – and the charity is now looking for a new batch of recruits to follow in their footsteps.
The LEAP programme, delivered at the Good Shepherd with thanks to funding from the Oak Foundation, stands for 'Lived Experience into Action Project' and offers people with experience of homelessness the opportunity to volunteer and provide support to others going through similar challenges.
LEAP facilitates a tailored programme of support and provides training and volunteer placements for people with lived experience of homelessness, addiction, mental health or other related issues, enabling them to become "peer navigators" who can provide guidance for people to maintain their properties and reintegrate with the community.
The first group of volunteers are now four weeks into the programme and are making great strides forward.
"Our new recruits have now settled into their new volunteer support worker roles very well and have already made a huge impression on the Good Shepherd and residents of Wolverhampton," says Chris Cole, LEAP Project Manager with the Good Shepherd.
"All volunteers have now completed the first part of SMART Recovery UK training and are looking forward to attending Naloxone training provided by Recovery Near You.
"LEAP volunteers have scheduled training opportunities that they will be attending within the next few months and can expect training opportunities throughout their time with the LEAP volunteer programme.
"Our new recruits have now completed four weeks with LEAP, which may not seem to be a lot of time to most people, but they have taken full advantage of that time with us.
"They have been supporting many areas of the Good Shepherd's services including outreach, home visits, food service, one-to-one interventions, carrying out wellbeing checks and activity reminders via phone as well as helping with our group work and activity sessions.
"As the project manager of LEAP, it is really quite inspirational to see the growth within the team in such a small space of time and I look forward to seeing further growth along their journeys to becoming trained professionals helping others."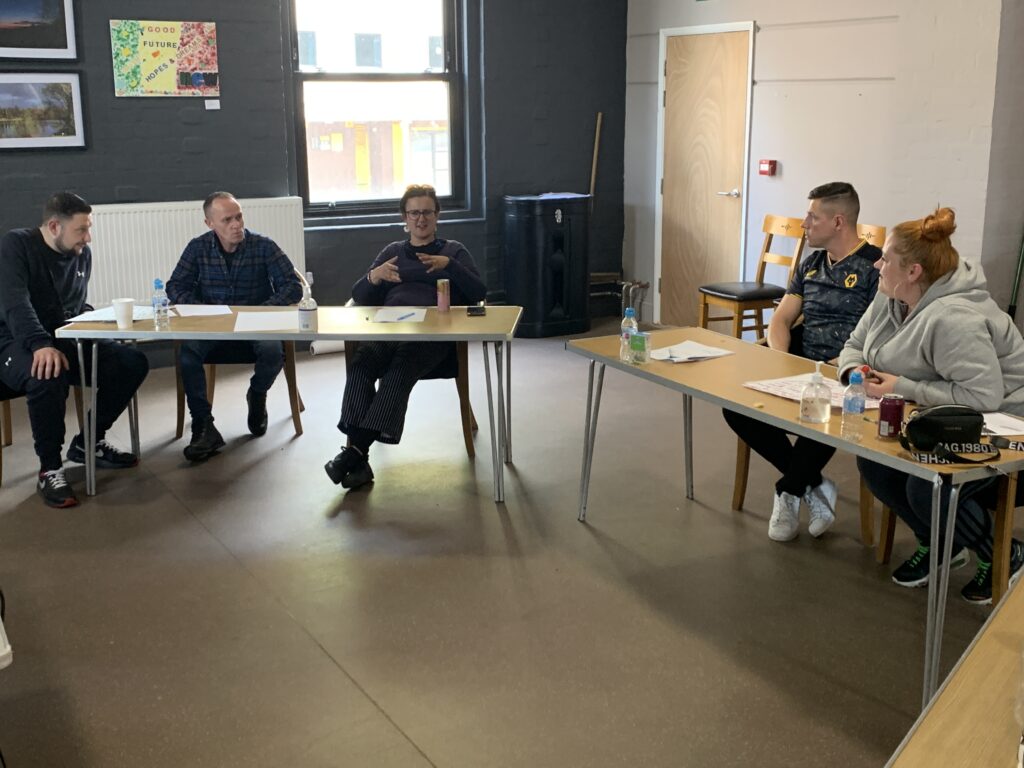 LEAP is tailored towards an individual's circumstances and preferences meaning those enrolled on the programme will take on different volunteering opportunities and placements depending on what suits them best.
Above all else, in becoming peer navigators they have empathy to support service users as they have come through similar challenges and experiences and can work together to help them achieve their goals.
The Good Shepherd are now encouraging potential new recruits to come forward so that the next group can begin their training and start to look forward to a positive future.
Anyone interested in finding out more details about LEAP or wishing to sign up for the project can email [email protected]
OVER THE COMING WEEKS WE WILL BE BRINGING NEWS FROM INDIVIDUAL LEAP PARTICIPANTS ABOUT THEIR PROGRESS AND THE IMPACT OF THE PROJECT.