HOUSING FIRST
We run a Housing First service in Wolverhampton, offering intensive support for people with multiple disadvantages who have experienced rough sleeping. Our Specialist Workers provide person centred, flexible support for people in line with the Housing First principles.
Our Workers and Peer Mentors work alongside service users to help them move into a home of their own, develop their skills and interests and engage in meaningful activity.
To find out more about the Housing First model go to https://hfe.homeless.org.uk/about-housing-first
ACCOMMODATION FOR EX-OFFENDERS PROGRAMME (AFEO)
We run an AFEO programme supporting individuals that are due to be released from prison by securing accommodation for them and providing one to one support. This involves working with the individuals and the landlords to ensure a smooth transition and sustain tenancies.
PRIVATE LANDLORDS
The Good Shepherd works with private landlords in Wolverhampton to secure good quality affordable accommodation in the city for people who are – or are at immediate risk of – rough sleeping. We provide enhanced support for all involved, including:
Tenants
• One-to-one flexible support
• Budgeting support and payment plans
• Tenancy and benefit support
• Support to attend appointments
• 'Move-on' accommodation once support needs are met
Landlords
• Source and assess tenants
• Regular property checks
• Support planned and unplanned 'move-on'
• Support with any anti-social behaviour 
• Mediation with tenants
• Arrange direct payments to the landlord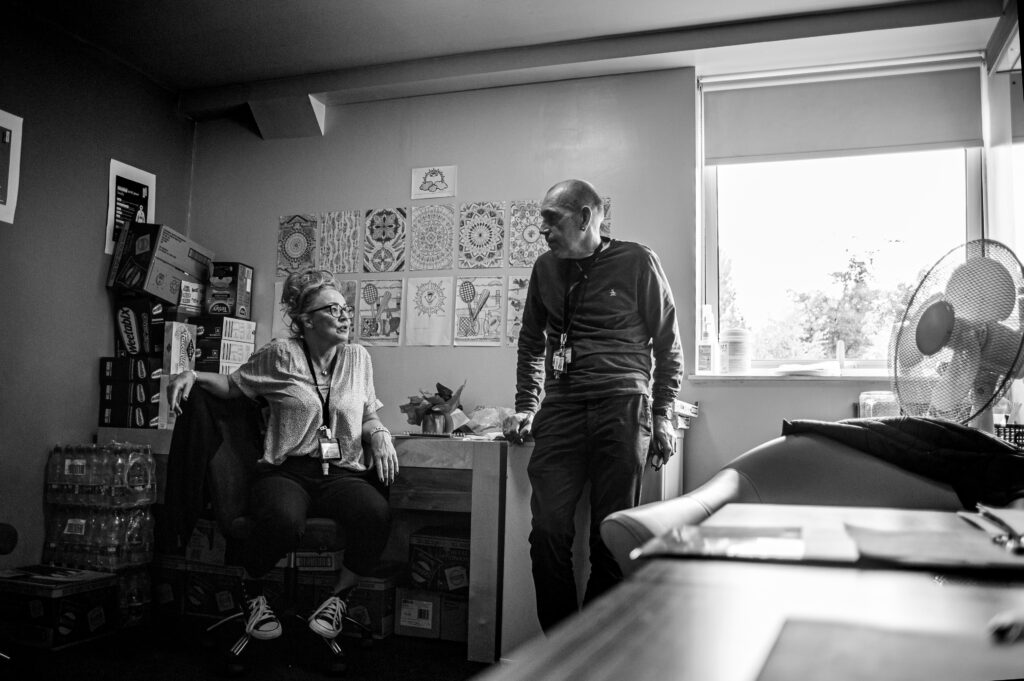 GENERAL SUPPORT
Aside from the specific projects aimed at helping people find and sustain their accommodation, we also provide help on top of our regular food service. We can offer people who are experiencing homelessness in Wolverhampton a postal address, shower and laundry facilities as well as emergency clothing, practical advice and one-to-one support.
As well as bringing a variety of different agencies into the Centre, we can also signpost and refer individuals and families to partner agencies across the city.
If you see someone sleeping rough, you can connect them to local services by going to https://www.streetlink.org.uk/ or via the Streetlink app.