Current vacancies will appear here.
Volunteer With Us
We've got a wide range of volunteering opportunities at the Good Shepherd. We hold regular volunteer opens days so people can learn more about the role and how you will be helping.
If you are interested in volunteering your time at the Good Shepherd, then please download and send us your completed Volunteer application form. This can be emailed to [email protected] or posted to 65 Waterloo Road, Wolverhampton. WV1 4QU.
Volunteer Placements
Food service
Support the running of the kitchen, dining room and daily food services.
Volunteer Support Workers
Get trained up and support our staff team to deliver information, advice and guidance, signposting and referrals to external agencies. You will also have the opportunity to co-facilitate meaningful activity and group work sessions.
Drivers and Drivers Mate
We collect food and goods from various partner agencies across Wolverhampton which we then distribute to people in need. We require Volunteer Drivers and Drivers Mate's to help with collections 1-2 days per week. We provide the van and equipment. Drivers must hold a full clean UK driving license.
Storeroom and Food Distribution
This role supports the safe storage and distribution of the food we collect and distribute. We need volunteers to help with sorting, storing and distributing food parcels to families and individuals.
Specialist roles
Do you have a specific skill like counselling or interpreting? Please give us a ring to see how you could get involved.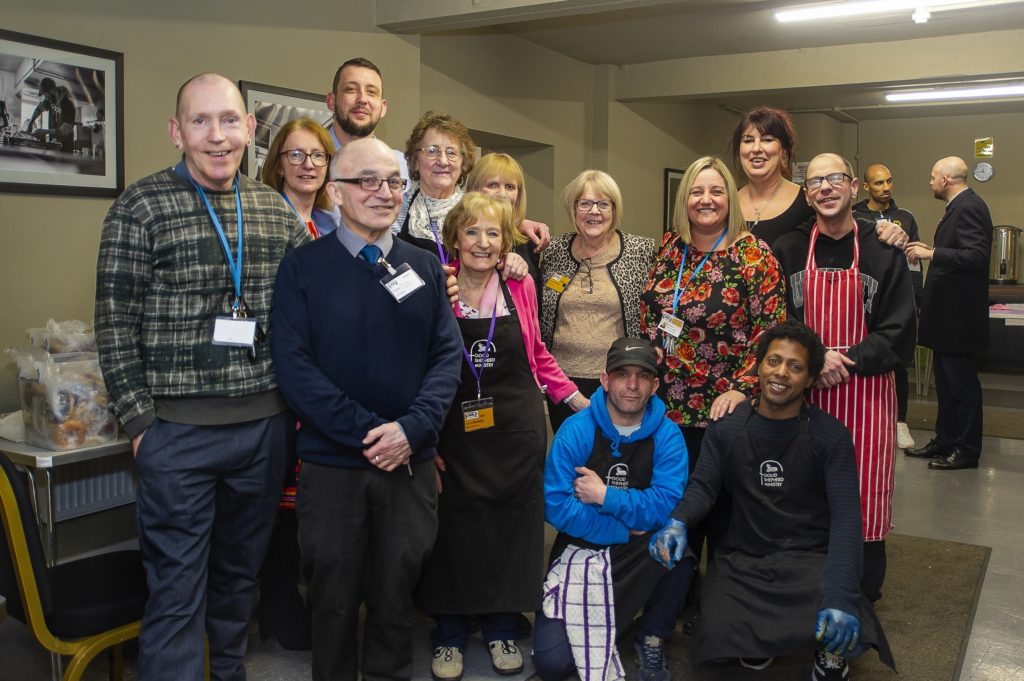 Companies and Organisations
We offer corporate volunteering days for groups of up to 4 people at a time. We can provide a wide range of activities and tasks that your volunteers can get involved in from one off projects to helping us deliver our daily services.
Can you offer us your expertise for free to help us improve as a charity? Or can you offer voluntary or employment opportunities for our service users? If so, please get in touch!