The Good Shepherd are delighted to have opened the doors to a new Family Food pantry, offering service users more 'choice and dignity' in their times of need.
Family food parcels used to be distributed on a Tuesday, but these have now been replaced by the family food pantry, which will offer a range of fresh fruit and vegetables and non-perishable goods for clients to select from.
In providing more choice, the new arrangement will also reduce the amount of food waste where items were distributed which people may not have actually used.
"We have opened up the Family Food Pantry because we want to give people a bit more choice and a bit more dignity," explains Louise Hand, Head Cook at the Good Shepherd.
"Clients can come in and choose what they want and we have the whole range of food items, including meat, vegetables and other fresh produce, and also toiletries and cleaning products.
"We want it to be like a shop, and we have friendly staff and volunteers ready to help and support.
"We like to get to know our families because soon enough we plan to have a Family Food Hub, which will also include cooking classes and offering advice in different areas.
"We are working towards that sort of set-up where we can give our families a good level of overall support.
"The Family Food Pantry is the first stage of that, and it is all about baby steps, but we will get there."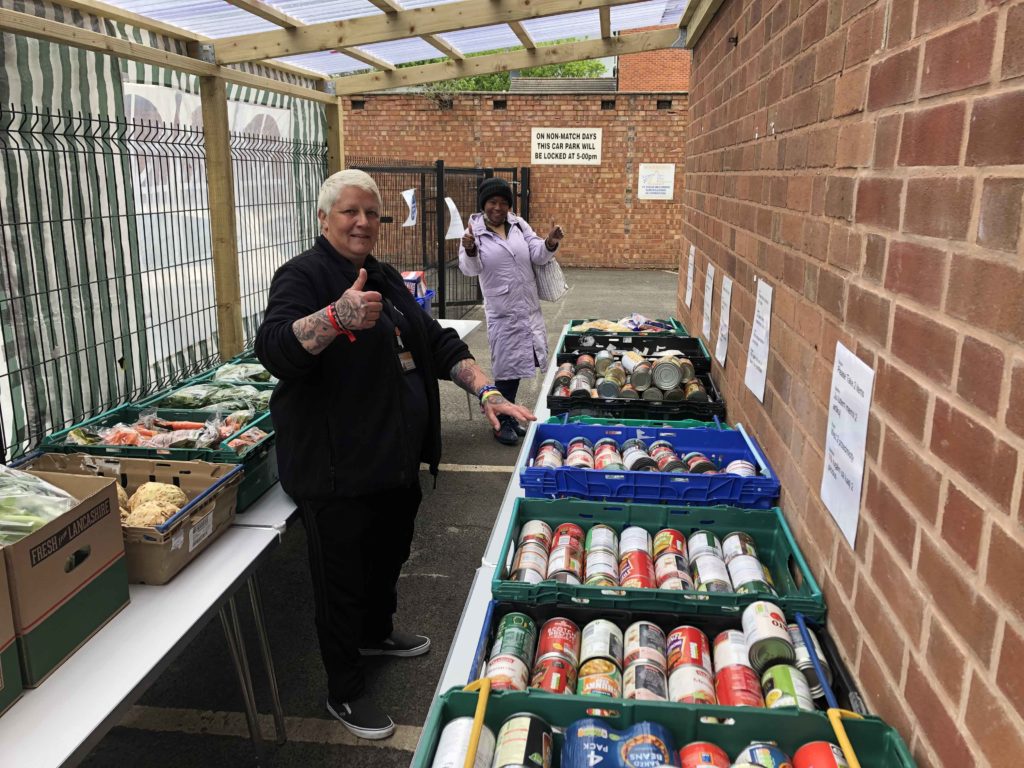 The Family Food Pantry is open to families who are registered with the Good Shepherd and, to keep it running successfully, the charity will again need the fantastic support from people in the community.
Anyone able to provide a donation of food, or financial support, would be very much appreciated.
Food can be donated at the Good Shepherd's collection boxes at Sainsbury's in Chapel Ash or on the Compton Road, at the Co-op in Great Wyrley, or at the Centre on Waterloo Road between 8am and 2.30pm, Mondays to Fridays.
Click here to visit our Big Give site if you would like to make a financial donation.
Many thanks as ever for your support and for helping us to help those in the community when they need it.