The Good Shepherd has played a part in aiming to bring down the spread of coronavirus in Wolverhampton by hosting a two-day rapid Covid-19 testing session on the premises.
The two-day 'pilot', which took place over lunchtimes as service users were collecting their takeout meals from the Good Shepherd, was part of an overall partnership between the City of Wolverhampton Council, NHS Test and Trace and local service providers also including P3 and Recovery Near You.
The idea of multiple mass testing is to increase detection of positive cases so that people without symptoms can isolate and prevent the spread of the pandemic, and operates in conjunction with the existing PCR testing programme across other sites in Wolverhampton for people with symptoms.
Staff from the Good Shepherd worked with the City of Wolverhampton Council and the NHS Test and Trace programme in taking part in the pilot in the dining room at the Centre on Waterloo Road.
Tom Hayden, Head of Operations at the Good Shepherd, said: "We know how many people in Wolverhampton have been affected by the pandemic and how important it is to try and reduce the spread of infections.
"Some of our service users might not feel comfortable accessing existing test sites so we were pleased to link up with our partners at the council and NHS Test and Trace to carry out this pilot.
"Once they realised the importance of being tested, many were happy to take part, and it also gave us the opportunity to provide them with more information about Covid-19 and its associated risks.
"We are keen to support any initiatives which can help all of us break transmission of the virus and hopefully move back to as normal as possible over the coming months."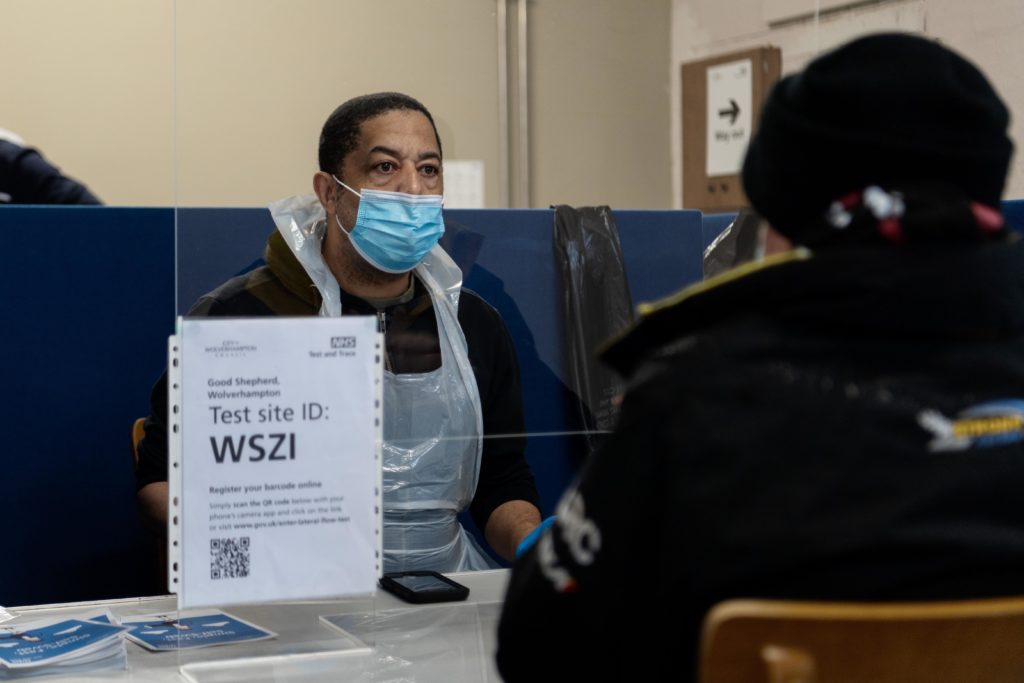 Leon Barrett, Team Leader at the Good Shepherd and one of several members of staff who received training to help administer the testing process, added: "
"It was important for us to be involved in this pilot scheme and it worked really well.
"It was really beneficial to work closely with council staff who were delivering the tests, and the trust we have with our clients meant we were able to talk them through the process and once they realised the importance of being tested, many were happy to take part."
The council's broad approach to testing has seen rapid tests being made available in the heart of communities at the Civic Centre, Pendeford Library, Bilston Community Centre, the Jamia Masjid Bilal mosque, St Joseph's Church and The Hub at Ashmore Park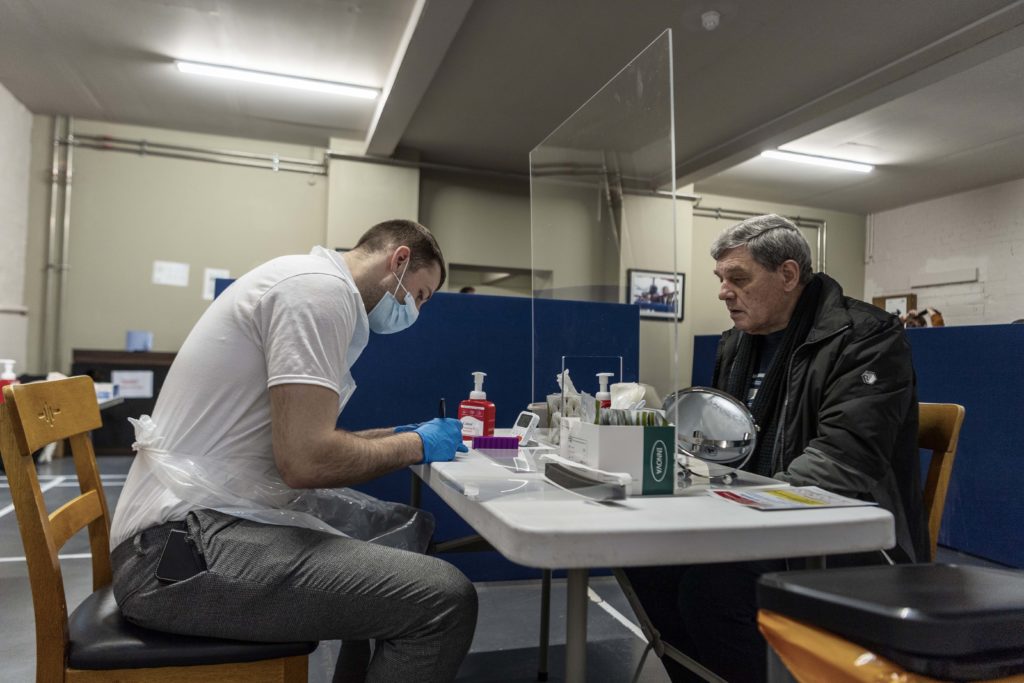 Councillor Ian Brookfield, Leader of the City of Wolverhampton Council, said: "We are committed to supporting everyone through the pandemic, particularly our most vulnerable citizens.
"We've already made rapid Covid-19 testing available to anyone without symptoms of the virus and to our city's critical workers, and we're delighted to be able to work with P3, Recovery Near You and Good Shepherd Services to ensure that we are able to reach out to the people they work with.
"Rapid testing is important as it means we can quickly detect coronavirus in people without symptoms, protect people who have the virus and prevent its onward transmission to others."
Photos courtesy of Stuart Manley Photography.