The Good Shepherd have today launched a new project which will offer people with experience of homelessness the opportunity to volunteer and provide support to others going through similar challenges.
LEAP – the Lived Experience into Action Project –will see volunteers follow a tailored programme of support to not only help service users at the Good Shepherd, but also take advantage of training opportunities to develop their own skills.
An initial five-year project with thanks to funding from Oak Foundation, it aims to prevent a return to rough sleeping for people with a history of homelessness through a mix of intensive support and peer led interventions.
LEAP will also offer training and volunteer placements for people with lived experience of homelessness, addiction, mental health or other related issues to become "peer navigators" who can provide support for people to maintain their properties and reintegrate with the community.
Heading up the project is Chris Cole, who himself has lived experience of some of the issues which Good Shepherd service users are facing and knows the value of being in the position to channel personal experiences into helping others.
"LEAP is a really exciting project where the aim is to build up a team of volunteers to support our service users here at the Good Shepherd and inspire them to make change," says Chris.
"Engaging on an empathic level will really help them to open up and that lived experience is vital.
"Our peer navigators will be able to say to service users that: 'I have been in similar situations, I managed to overcome my struggles, and I am here to help you achieve your goals.'
"A lot of people are ready to make that change to become a volunteer – they are receiving support from many different services and making improvements regarding accommodation and getting structure back into their lives.
"The next step is what they decide to do next, and that is where this programme can come into play.
"There is a lot of flexibility within LEAP and it's not a strict model so some people might want to get involved in frontline work and helping with benefit applications, others might want to get involved with hosting events or some might be ready to act as co-facilitators in group work sessions.
"That is why it is person-centre and tailored to the individual's circumstances and preferences because everyone can bring something different to the table."
Peer navigators will work as part of the LEAP team preventing homelessness by helping with housing applications, debt and benefits support, home visits, access to drug and alcohol treatment, forums and group work and getting involved in local and national events.
At the same time, they will be able to complete a health and social care Level 3 diploma, a level 3 IAG qualification and other role-related training along the way.
"The peer navigators will be supported at every level," Chris confirms.
"We have to remember that this isn't just a programme where people come forward to volunteer – because those volunteers are people with lived experience of homelessness, addiction and mental health issues we need to make sure we provide the relevant support for them to do their jobs.
"There will be comprehensive support packages in place including one-to-one counselling sessions and regular supervision but also training opportunities and the chance to pursue a career if they want to.
"I have my own experiences of homelessness and addiction and have worked my way up from a service user with drug and alcohol problems to a peer mentor, trainer, qualified drug and alcohol worker and then managing projects – it can be done!
"Throughout my journey, however bad it got, there were always people who gave me a chance, and I always wanted to get into this position to be able to give other people a chance in exactly the same way.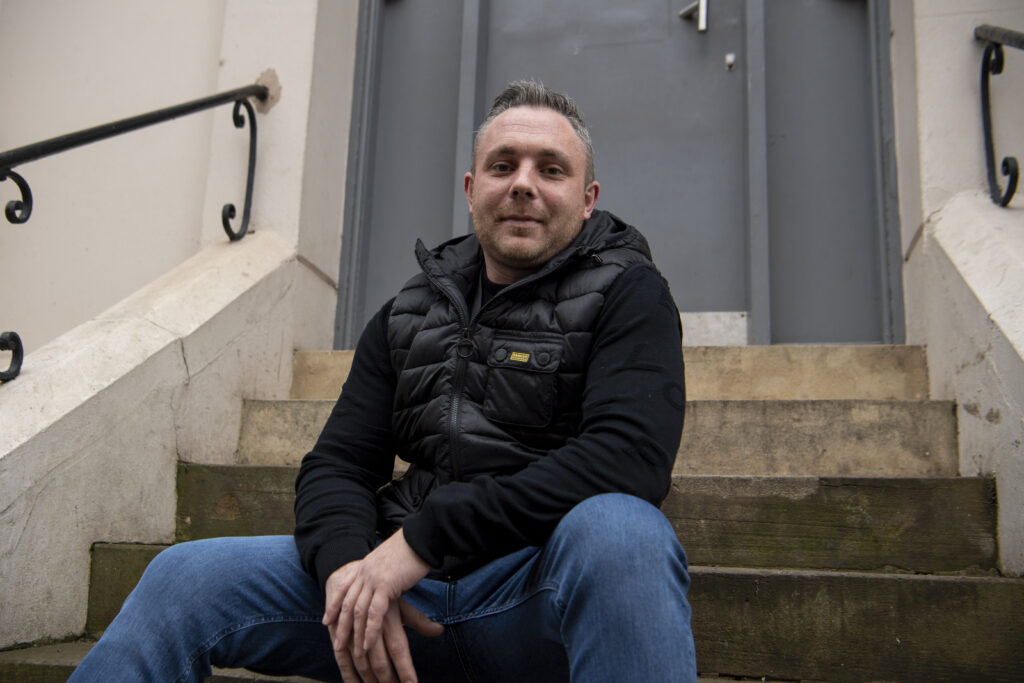 "This is such an exciting project because there are two parts to it, providing real and much-needed support for service users to prevent them becoming homeless but achieving that with the work of peer navigators who can support them and help them maintain their recovery and progress.
"LEAP is all about going from an old life and old behaviours and leaping into something new, a leap of faith if you like, and we will be there to help them every step of the way."
Oak Foundation distributes grants to organisations in approximately 40 different countries with the aim of making the world a safer, fairer and more sustainable place to live.
A spokesperson for the Foundation said: "This grant to Good Shepherd Services will enable peer mentors and navigators to establish relationships and provide one-to-one consulting to those with a history of homelessness.
"The project will contribute to safer and more stable housing and provide new career prospects for the participants."
CLICK HERE TO READ CHRIS'S STORY
MANY THANKS TO SYNAXIS.CO.UK FOR THE LOGO DESIGN AND STUART MANLEY PHOTOGRAPHY FOR PHOTOGRAPHY
*For any information about LEAP please email [email protected]