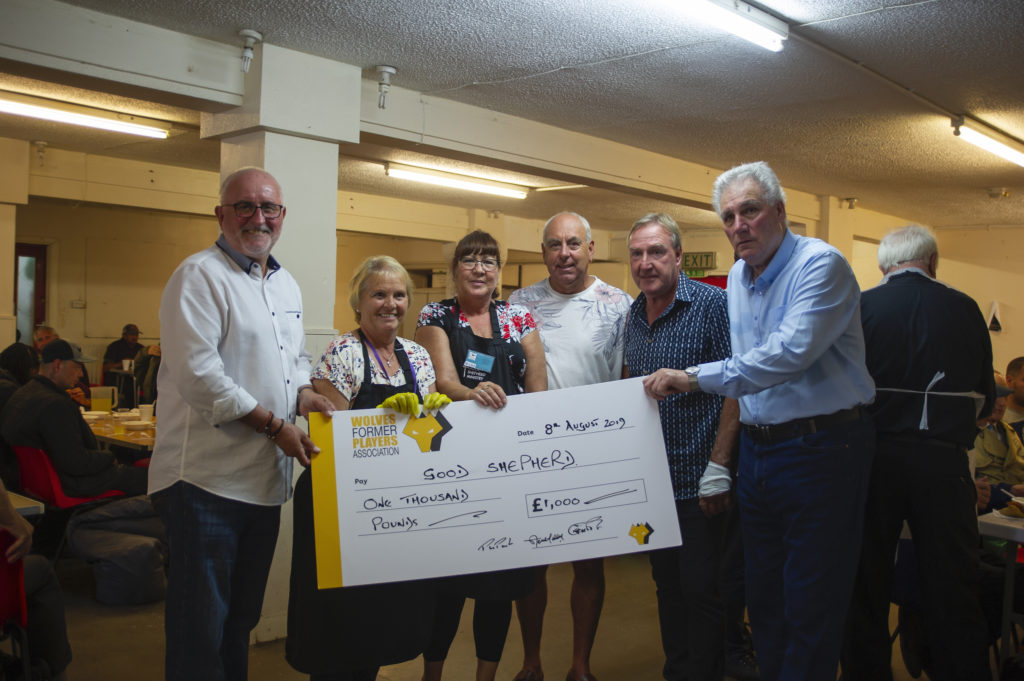 Representatives from the Wolves' Former Players Association (WFPA) have handed over donations to the Good Shepherd following 2019's Annual Dinner.

Cheques for £1,000 were distributed to the Good Shepherd thanks to proceeds raised at the annual event, which took place back in April 2019.

Former Wolves stars Steve Daley, Phil Parkes and Geoff Palmer were joined by WFPA Administrator Richard Green in visiting the charity to make the presentation.

"We would like to thank everyone who supported the Annual Dinner, which has helped us make this donation," says Green.

"The Good Shepherd is a fantastic charity, which is having a really positive impact on the people of Wolverhampton with their respective work.

"We are really pleased that we have been able to support the charity as we continue the aims of our former players in making a difference in the local community."

Several former players have now learned more about the activities of the Good Shepherd by meeting volunteers and people using the dining service.

The FPA had also supported the Good Shepherd in Christmas 2018 with a donation of food and toiletries, handed over by former players Karl Henry and Kevin Foley.

The Annual Golf Day took place at Oxley Park in September 2019, which saw several more charities supported.