Singing and songwriting sensation Jaki Graham and popular BBC broadcaster Natalie Graham have kindly agreed to become ambassadors of the Good Shepherd, to help promote and raise awareness of the charity.
Jaki, still performing having first hit musical stardom back in the 1980's, and daughter Natalie, who is also her manager, both live in Wolverhampton and already have a history of supporting the Good Shepherd.
That includes taking part in the first Molineux Sleepout back in 2019, from which Wolves Foundation shared proceeds with the Good Shepherd, whilst they both have very personal motivations for wanting to provide support.
"I am from Birmingham originally but I moved over to Wolverhampton and the city kind of adopted me," says Jaki.
"I still enjoy going back to Birmingham and it's only down the road but the people here in Wolverhampton have been so good to me.
"I always think in life about those that 'don't have', and think that 'there but for the grace of God go I'.
"I was brought up by my grandmother and we never had much so I can relate to people's situations and how many are struggling, especially with this pandemic.
"It is a frightening time especially to see how people have lost their jobs and not been able to feed themselves.
"I know it can sometimes be difficult for people to share their problems but here at the Good Shepherd you have people who can really help and I will do anything I can to spread that message.
"The people here understand what is going on and they can provide help without judging anyone, and if I can play any part in that then I will always love to do it."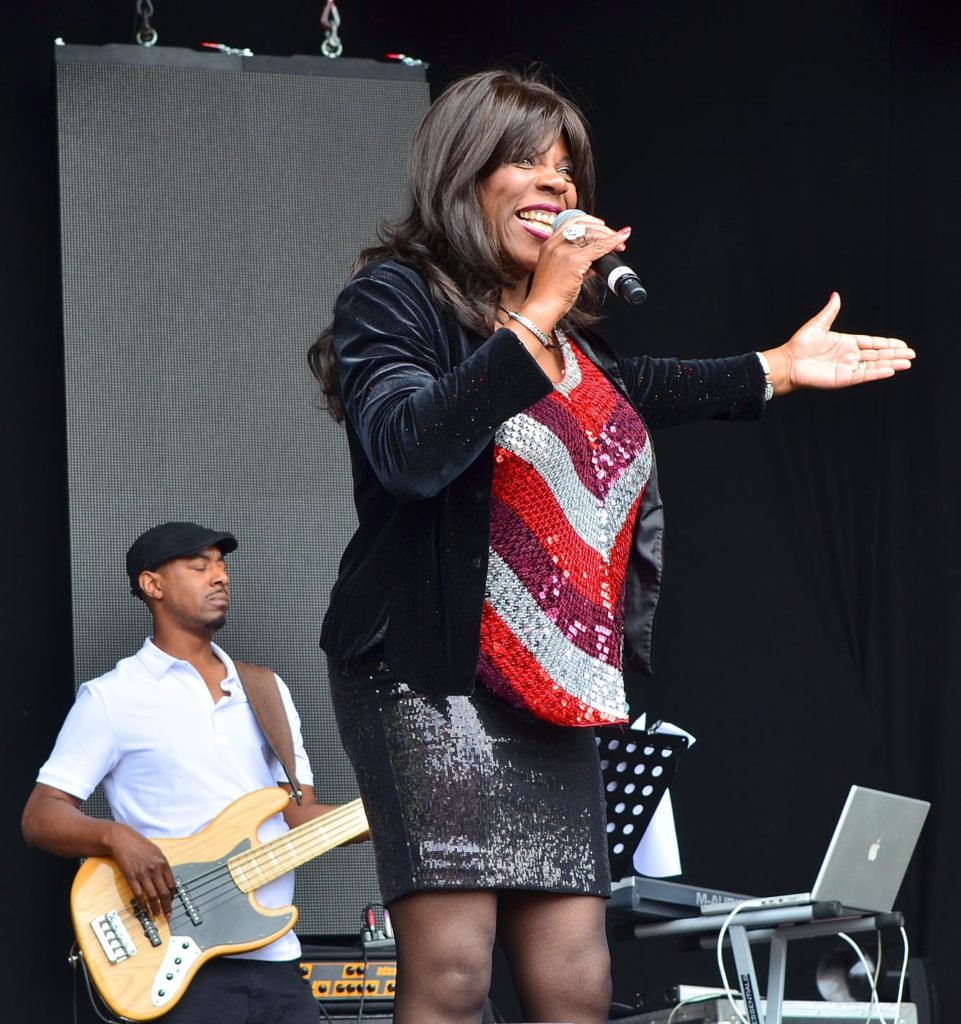 Also an accomplished songwriter, Jaki had a huge hit with the duet 'Could It Be I'm Falling In Love' in 1985, going on to achieve five consecutive top 10/20 positions as a solo artist, and also a number one in the US Billboard Dance charts.
Having performed over the years with artists such as Sir Cliff Richard and Michael McDonald, Jaki remains a hugely popular figure across the Midlands and internationally, including being among the 'Walk of Stars' on Birmingham's Broad Street and receiving an honorary degree along with being appointed Pro-Chancellor of the University of Wolverhampton.
Now able to perform again as Covid-19 restrictions have eased, that brings back more managerial duties for Natalie, who combines looking after her mum's musical interests with a growing career as a successful broadcaster.
Natalie has a regular daily show on BBC WM and broadcasts for the corporation across the East and West Midlands, as well as already championing the cause of several local charities.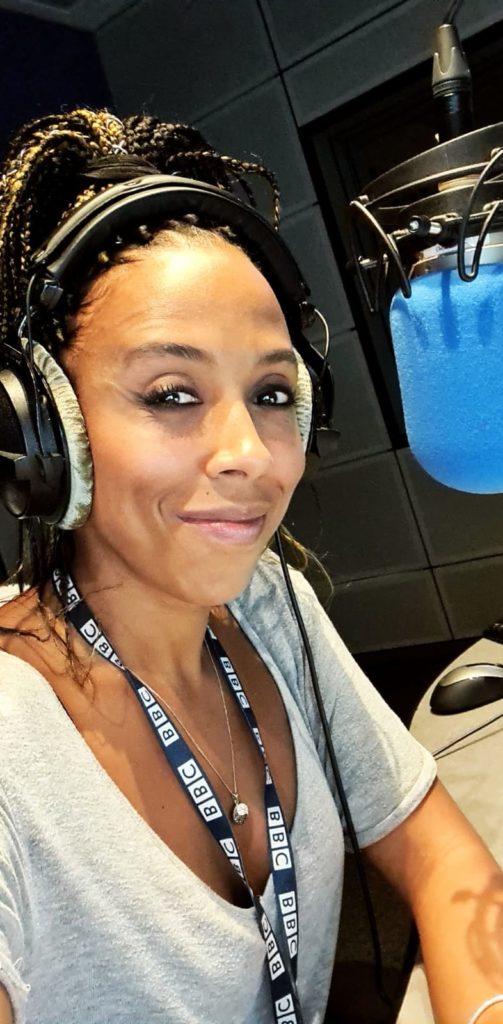 "I was donating clothes for years to the Good Shepherd when they were at Darlington Street, and would come along and meet the wonderful Brother Stephen," she says.
"So to now be able to say I am an ambassador for the charity is something I am very proud of.
"Over the last 12 months so many people have been affected by the pandemic but I think there are a lot who could have been in much more trouble were it not for the Good Shepherd.
"What they do here is more like a family, welcoming people with open arms, never judging, and those who need help should never worry about any sort of loss of pride.
"Knowing that my Mum and Dad both came from having very little makes me appreciate that in the blink of an eye life can change very quickly.
"I think the Good Shepherd is an incredible charity involving an incredible group of people who genuinely want to help and make a difference.
"Whatever I can do to help I can, and the more that I can get involved in, the better."
Tom Hayden, Head of Operations at the Good Shepherd, is delighted to have Jaki and Natalie on board.
"Jaki and Natalie have supported the Good Shepherd in different ways for a number of years and have already been great ambassadors for the charity," he says.
"Their attitude of care and compassion and of wanting to make positive contributions to their communities sits perfectly with our values and we are delighted they have agreed to officially take on these roles.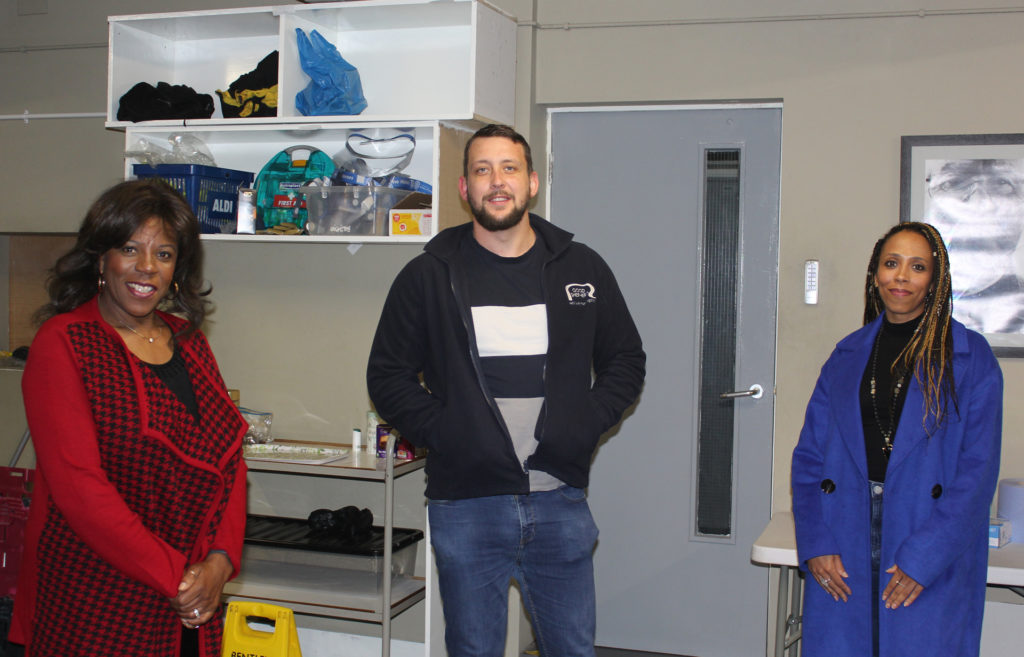 "Their own stories and experiences can inspire our staff, volunteers and service users and we are thrilled to be working with them both moving forward.
"We are really pleased to have now built up a small but really passionate group of ambassadors who share the same vision and ethos of being there to help people and give them opportunities to make positive and sustained changes to their lives."
Jaki and Natalie join the team of ambassadors now in place also comprising former Wolves and Nigeria footballer Carl Ikeme, leading Birmingham-based boxer Niall Farrell and Wolverhampton-born comedian Jack Kirwan.
They are both looking forward to playing a part in what is already such a supportive community in Wolverhampton.
"Wolverhampton has always been so good to me and so to be able to give just a little bit back is wonderful," adds Jaki.
"I think we have seen already in this pandemic that a lot of people want to help, and when you see those that are maybe struggling themselves still wanting to give to others it is really powerful."
"I am proud of Wolverhampton and the spirit of Wolverhampton where the community pulls people together," adds Natalie.
"It isn't just individuals or one great charity like the Good Shepherd but the teamwork involved and you see the Sikh temples, the mosques – everyone getting involved to help those who have been affected by the pandemic.
"People who come from different cultural backgrounds all pull together to support those who really need it, and to me that is the heart of the community in Wolverhampton."