For those coming out of prison, very often if they have nothing to look forward to, or no one to turn to, the road to avoiding re-offending can be full of pitfalls.
They can find themselves locked in a cycle of re-offending with petty crimes and frequent prison sentences from which it can be difficult to escape.
The Good Shepherd is now aiming to provide new hope and fresh motivation for those keen to take themselves on a different path, thanks to a funding grant from Porticus.
The 'New Start Project' is literally that – offering ex-offenders a new start with a wraparound programme of support tailored to each individual's circumstances and ambitions.
Neil Booth spent ten years working at St George's Hub in Wolverhampton, a community outreach charity helping men who have been marginalised in society by providing a range of services to help them get back on their feet.
Neil is now several months into his role as the New Start Project Worker at the Good Shepherd, and is already working with 11 individuals.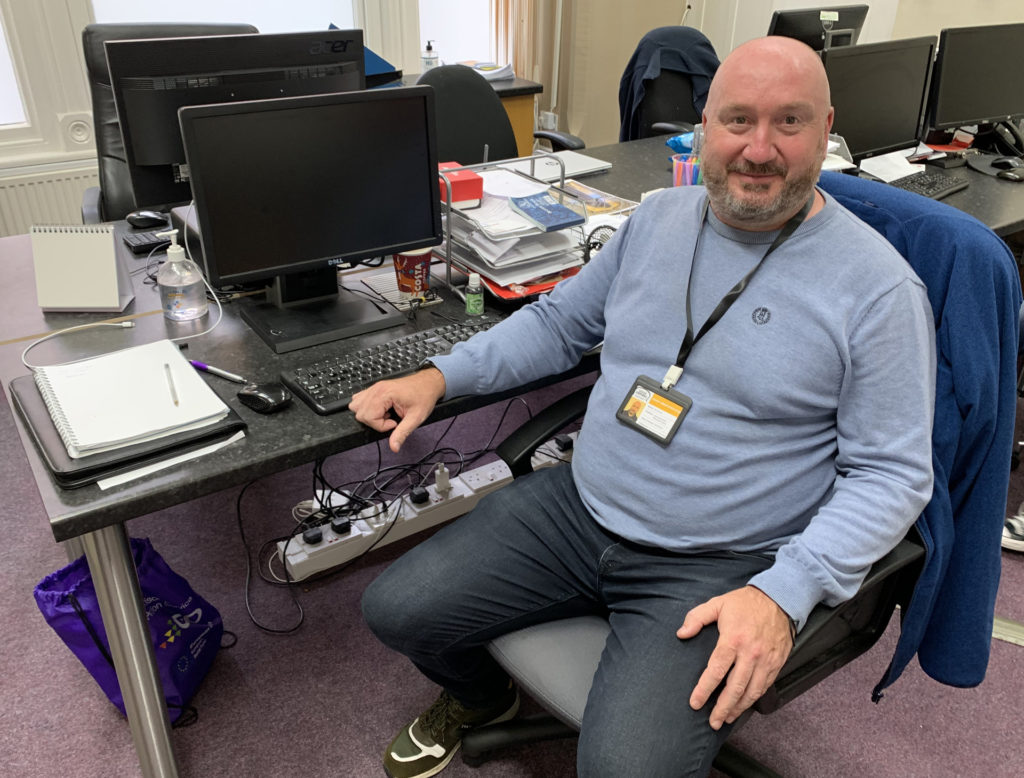 It is still early days, but so far all who have engaged with the programme have reacted positively and have avoided any re-offending as they look to move forward with their lives.
"We are working with adult offenders with a history of homelessness and rough sleeping, many of whom have complex issues," Neilexplains.
"So many people end up in a cycle of eight-week sentences for petty crimes which cost everybody a fortune but with a little bit of help they are avoidable.
"It is all about offering person-based support based on the individual because everyone is different, but with the overall aim of reducing re-offending.
"That support can include helping to maintain a tenancy, applying for benefits, developing budgeting skills or making referrals on to services like Recovery Near You for anyone with addiction issues or mental health services through a GP.
"It can also be support for people to access groups and volunteering opportunities here at the Good Shepherd, helping them to engage in meaningful activities and to meet new people.
"Having that safety net for people coming out of prison is crucial – they know that they have someone there for them if anything does go wrong.
"And if it does go wrong then we don't judge, we sit down and we talk it through and we start again.
"Fortunately for me, having worked locally in the Third Sector for the last ten years, I knew a few of the clients already and that gave me a good start because building relationships of trust is so important.
"They know that I will support them all the way as long as they are willing to work with us."
A couple of particular success stories have seen Neil able to pass clients on to the Housing First team at the Good Shepherd who support people in their own accommodation.
One area of significant benefit to the project so far has been the existing and indeed developing links between the Good Shepherd and Wolves Foundation.
For an hour every Tuesday evening, there is a very enthusiastic game of football which takes place in the Foundation's indoor arena at Aldersley.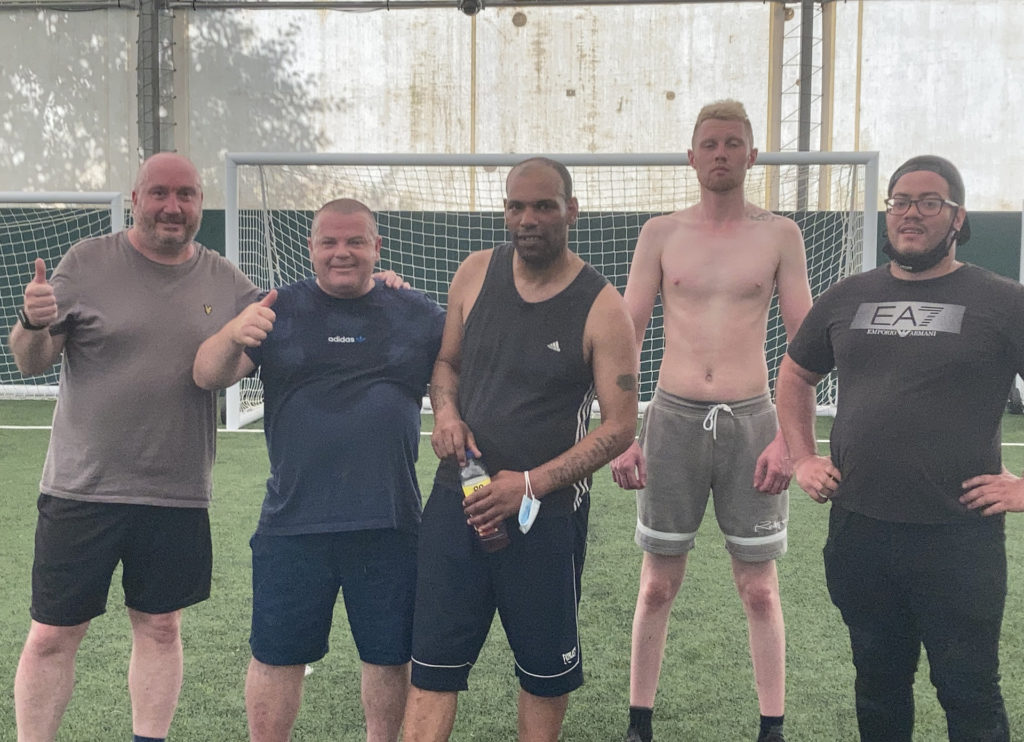 It is part of the Foundation's Head 4 Health initiative which aims to improve the mental health of men in the city and Neil, who has experience of working alongside Wolves' charity in the past, is now able to take the 'New Start' participants along.
"The guys on the New Start project really enjoy the football," he says.
"Football in itself is a sport which brings people together, there is a team ethic rather than individual and you can't put a price on that.
"I have got people who come from a long way from the other side of town to make the sessions – even in the wind and the rain – that is how much it means to them.
"There are mixed ability levels within the players who turn up, but nobody judges anyone else, and it is all about encouragement.
"That partnership with Wolves Foundation is absolutely invaluable for us."
Encouragement is a theme which runs through Neil's work, particularly via a range of meaningful
activities but also in those on the New Start sharing their experiences to the benefit of others.
One example of that has been taking part in a Midlands Forum for the Revolving Doors charity where they passed on their experiences of what it is like to attend court both for themselves and their families, and potential ways of offering further support.
"There is nothing better than people with lived-in experience being able to provide feedback to help things improve and Revolving Doors is a wonderful charity," adds Neil.
"For the people on the New Start project, getting the chance to influence policy and strategy within the judicial system can really make a difference to them.
"In situations like that, and with the meaningful activities, you can visibly see how their self-esteem and confidence increases.
"We want them to feel part of society again, and to get a motivation and determination where they really want to look forward and avoid those situations which might see them end up back in prison."