The community spirits were strong at a popular Wolverhampton pub as 'renowned' medium, clairvoyant and psychic Clinton Baptiste topped the bill at a charity comedy night.
The Cleveland Arms, known for hosting a wide array of sporting events, welcomed Clinton – aka actor/comedian Alex Lowe – and fellow comedians Pat Gallagher, Stephen Dodd and Doug Carter – for an evening's humorous entertainment all raising funds for the Good Shepherd.
The popular pub was packed for the visit of the character first made famous in Peter Kay's Phoenix Nights, and £2,001 was raised for the Wolverhampton charity which provides food and support services to people in need across the city.
The event was organised by local comedy promoter Glen Gandy helped by Good Shepherd volunteer John Price, with all on the bill giving their services free of charge.
"I am always happy to help out Glen and John and it is important to do something for other people when we can," said Alex.
"It's a really nice venue and I thoroughly enjoyed the night in front of a fantastic audience who were both attentive and very good sports in listening to all the acts."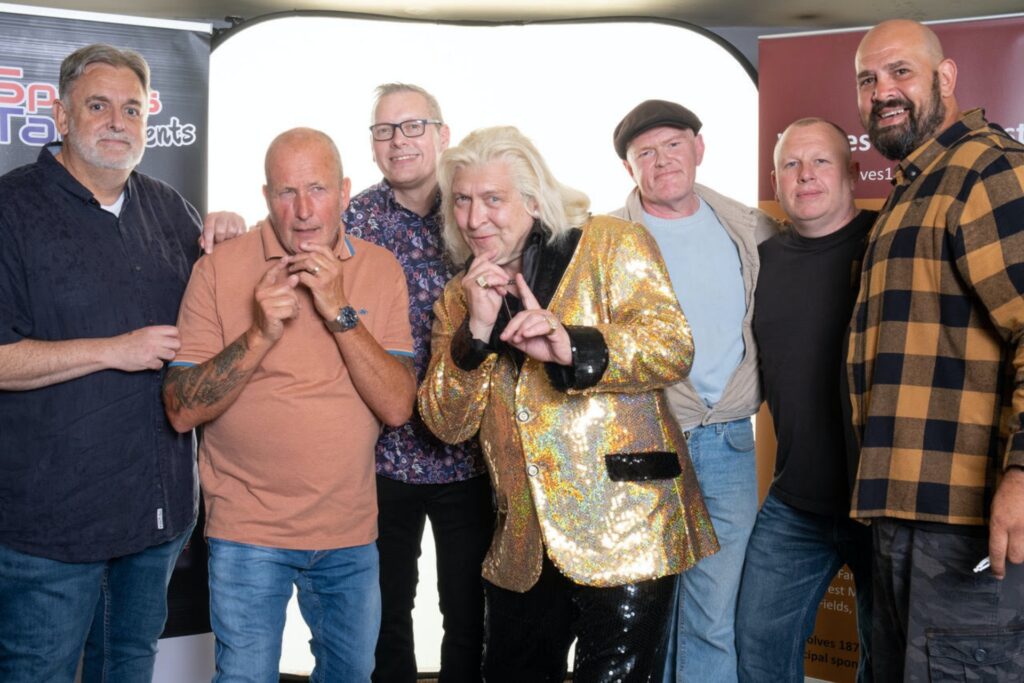 Cleveland Arms spokesman Will Adamson added: "This was something a little bit different from our usual sporting events but it brought in a different audience and was a fantastic night.
"All of us at the Cleveland were delighted to be involved and most importantly it was great to see everyone come together to support such a worthy cause in the Good Shepherd."
All funds raised will be channelled directly into the work of the charity which provides individual meals and a Family Food Pantry as well as other support services to the people of Wolverhampton.
"During these challenging times the support of the local community continues to play such a crucial role in the work of the Good Shepherd, and we can't thank everyone enough for their generosity in putting on or attending the event and raising such a fantastic amount," said Good Shepherd CEO Tom Hayden.
Main picture from the event above (courtesy Hodgkiss Photography. From left: Stephen Dodd, John Price, Will Adamson, Clinton Baptiste (Alex Lowe), Pat Gallagher, Glen Gandy, Doug Carter.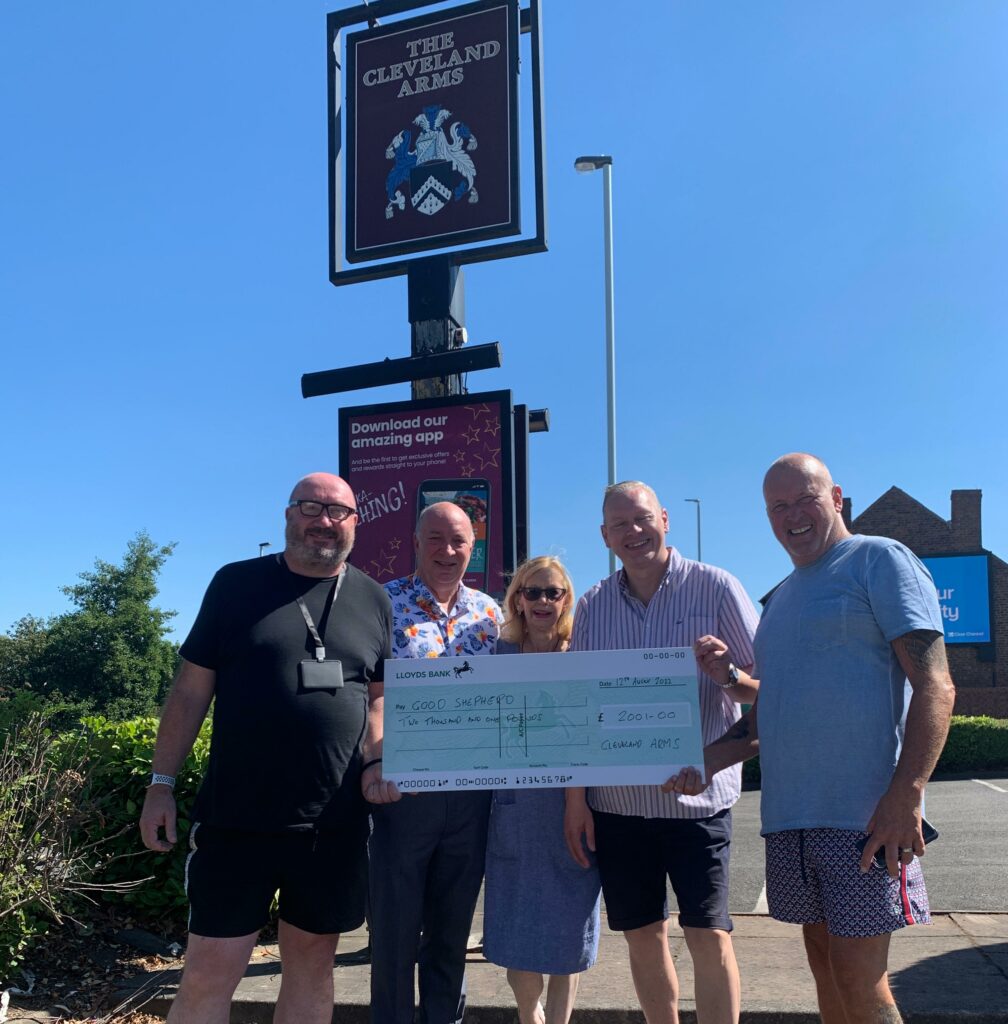 CHEQUE PICTURE: From left, Neil Booth (project worker at Good Shepherd), Mike and Helen White, Will Adamson (all Cleveland Arms), John Price (Good Shepherd volunteer).