A dedicated charity worker from Wolverhampton has landed one of the most prestigious accolades in the Third Sector after being crowned an 'Unsung Hero' at a ceremony in London.
Paul Burns, who turned 60 this year and is a Housing First key worker with the Good Shepherd in Wolverhampton, received the honour at the Third Sector Awards at the Royal Lancaster Hotel, which celebrated the outstanding impact and achievements of individuals and organisations throughout the country.
One of three nominations for the award, Paul was both delighted and overwhelmed to be named the winner, receiving the trophy from event host and comedian Maisie Adam.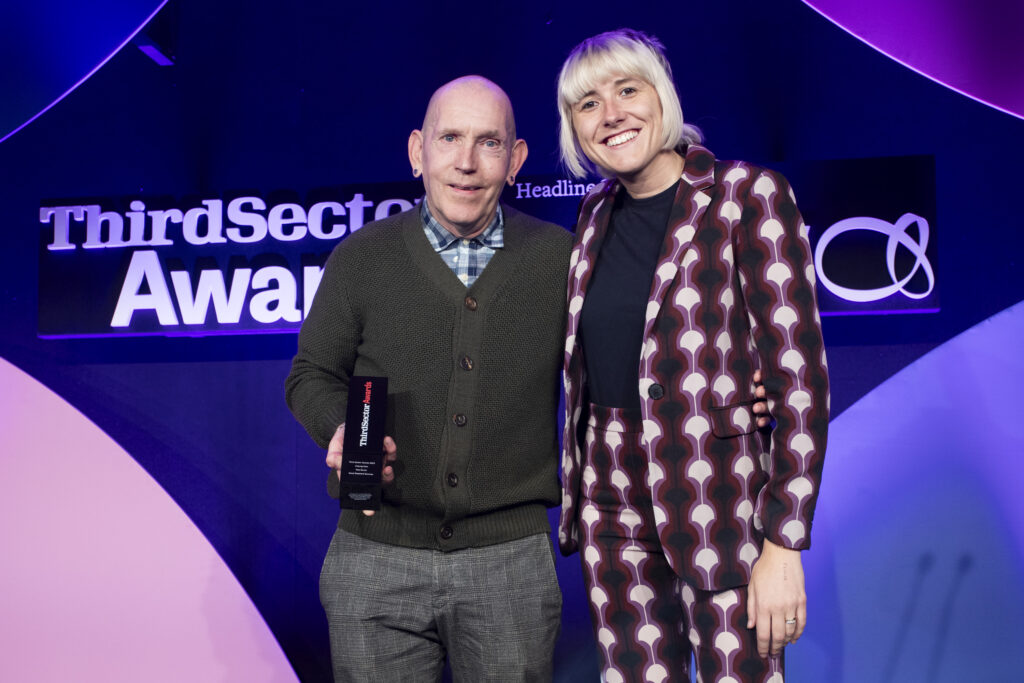 Having grown up in Northern Ireland during The Troubles, including witnessing a murder, he has suffered some challenges in life including poverty and several spells in prison, but, since turning a corner himself, has channelled all of those experiences into helping others.
"When I think of the Good Shepherd, and people who have played a huge part as the real core of the charity such as the Brothers and Helen Holloway (Business & Finance Manager), Paul Burns is right up there amongst them," says Good Shepherd CEO Tom Hayden.
"He is completely selfless and has an unstoppable drive and desire to help people who have found themselves broken, however difficult their circumstances.
"They say that to help one person turn their life around is an amazing thing to do, well, Paul has done that a hundred times over.
"We felt it was important to nominate him for this award because he is an inspiration to our staff, volunteers and service-users alike – he really is our unsung hero."
Paul, who also spent many years working at the Goodyear factory in Wolverhampton, started volunteering at the Good Shepherd in 2016 before becoming a member of staff a year later.
He is now a Key Worker on the Housing First project which the Good Shepherd run in partnership with the P3 charity, providing individually tailored help to previously entrenched rough sleepers with complex issues to help support them in their own accommodation.
"I really love my job, it feels like what I am meant to be doing, and I look forward to every single day," said Paul.
"It is often very challenging, but we all work together as a team, and I feel proud and privileged to have picked up this award on behalf of everyone at the Good Shepherd.
"Receiving awards or praise is certainly not we do the job, but it was such a special day for all of us who were there, and it actually made me quite emotional."
Entries across the Third Sector's 33 categories were judged by an independent panel of sector experts chaired by Nihara Krause, founder and chief executive of the teenage mental health charity Stem4.
Their summing-up read as follows: "Paul Burns is someone who continually goes above and beyond in his unstinting desire to help others.
"He draws on experiences from his own background, never judges people and never turns them away.
"He gives people hope and in our current climate, I think that is so special."
The Good Shepherd is a charity providing free-to-access food and support services from its premises in Waterloo Road, now in its 51st year after the Little Brothers first arrived in the city to support people experiencing homelessness back in 1972.