The Steve Bull Foundation have given their support to the Good Shepherd charity with a donation to build a shelter to help with their daily food service.
Demand for the Good Shepherd's food service has increased substantially during the Covid-19 pandemic, and between July and September over 7,000 hot meals were distributed with 677 individuals needing help from the charity.
With Covid-19 restrictions in place, hot food is being handed out via a takeout service and, on days of inclement weather, this had been causing issues particularly as queues built up.
The new shelter, part of a wider donation from the Steve Bull Foundation, now means people can avoid the worst of the elements as they collect their food, which is also protected from the wind and the rain.
"We know that many people have gone through tough times this year with the pandemic, and at the Steve Bull Foundation we have managed to help out with different projects to support those who are struggling," says Wolves legend Steve Bull, who set up his Foundation back in 2010.
"The Good Shepherd is a fantastic charity which we have donated to before, and are doing some really important work not just providing food but also other support during such a difficult time.
"We held a fundraising quiz on Zoom back in the summer with the help of Steve Saul, and are delighted to be donating the proceeds to such a vital cause in Wolverhampton."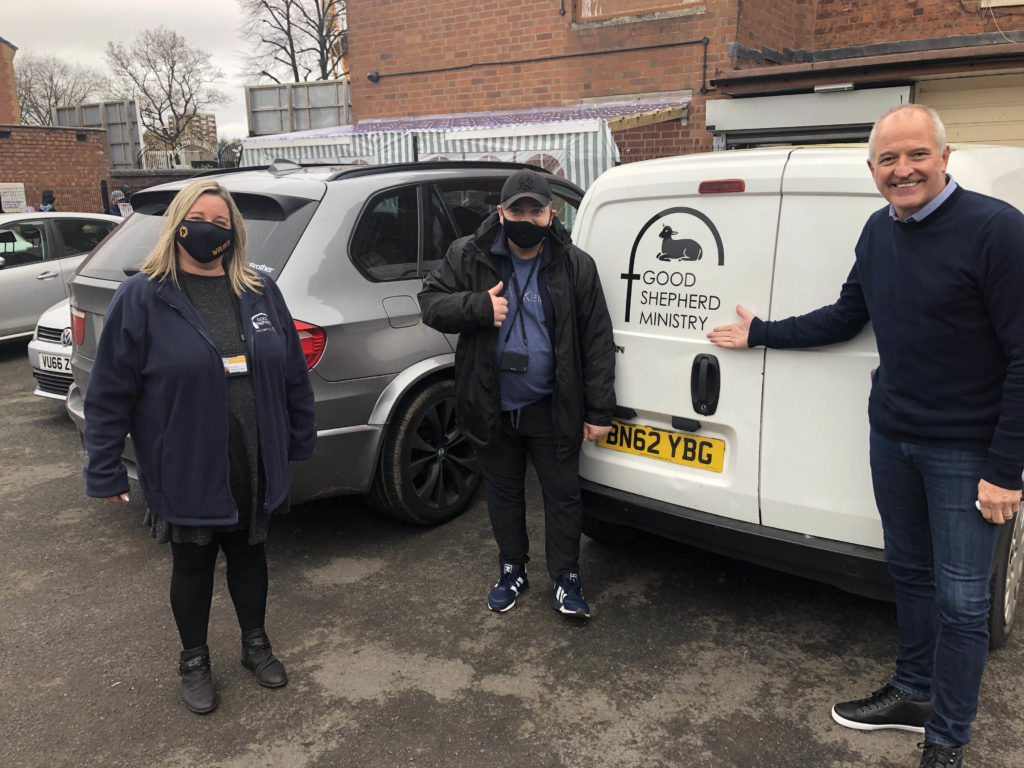 The remainder of the grant from the Steve Bull Foundation, who have also provided previous funding support for dining tables and storeroom racking, is being used for additional racking and shelving in the kitchen area to help with storage to cope with the increased demand.
In an added benefit to the grant, the Good Shepherd were able to call on the services of builder/carpenter Marek to work on the construction of the shelter.
Marek was once suffering from alcoholism and sleeping on the streets, but having been introduced to the Good Shepherd, soon started volunteering with the charity and has now started his own business.
Helen Holloway, Admin/Finance Manager with the Good Shepherd, says: "We are so grateful to Steve and Kirsty Bull and the Steve Bull Foundation who have generously supported us regularly over the years, and this shelter is going to prove particularly beneficial as we go through the Winter months.
"It is also lovely that we were able to employ Marek to carry out the work, as his story shows what the Good Shepherd is all about in not only providing people with food and accommodation, but the long-term help and support towards living a more fulfilling life." 
Picture courtesy Express & Star