The Good Shepherd rely on the help and generosity of so many different people and organisations to be able to provide a range of food and support services to people who are vulnerable across the city.
Whether it be from individuals, businesses, faith groups or food distributors, without that support the Good Shepherd wouldn't be able to deliver its services to encourage people to make positive and sustained changes to their lives.
One of those vital businesses is Cargill, a company providing food, agriculture, financial and industrial products and services on a global scale.
Cargill deliver a strong and wide-ranging programme of community engagement which, at a local level, has seen them support the Good Shepherd in several different ways over the last five years.
They regularly supply a selection of their chicken products to be used in our dining service, as well as additional items such as a stainless-steel unit in the kitchen, aprons for volunteers, other items needed to deliver food provision and food to stock the family food pantry.
Cargill have also provided other financial support such as helping with laptops and tablets which staff needed to work with service users and funding an educational workshop for the families supported by the Good Shepherd.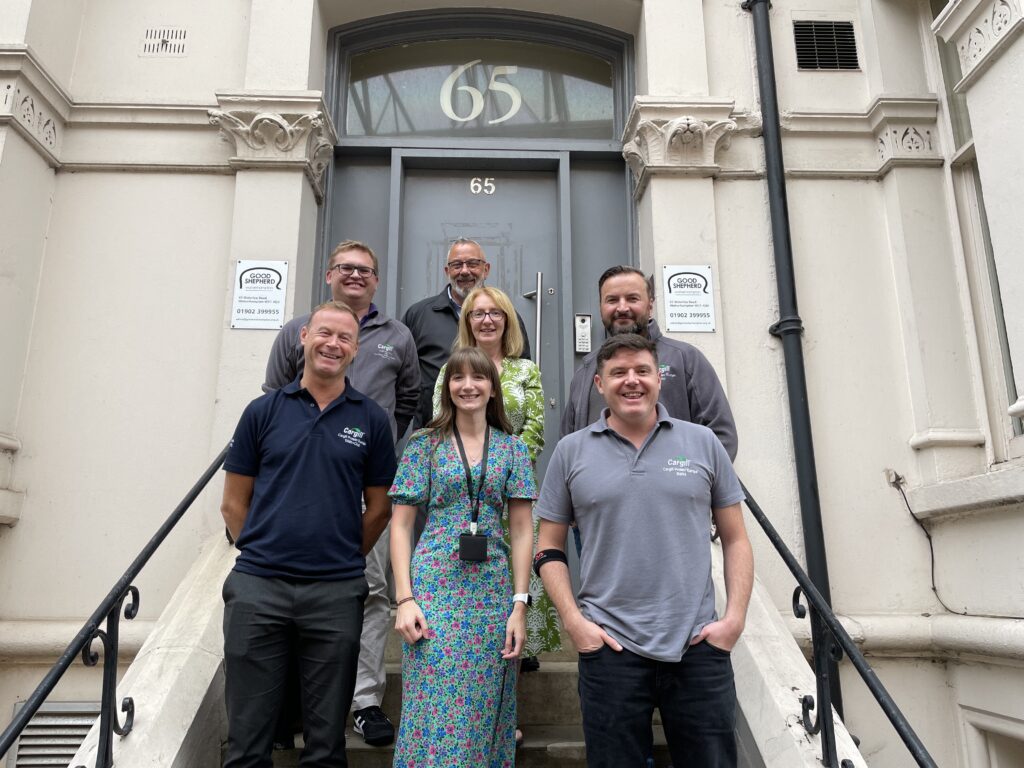 Recently six members of the Cargill senior leadership team visited to view the Good Shepherd food service in action, meeting staff and volunteers and learning more about the other support services which the charity provides.
"We are so appreciative of the support which Cargill have provided to us over the last five years, which has helped us positively impact the lives of a greater number of people who have been experiencing homelessness or vulnerability," says Lucy Cook, Project Manager for Food & Advice Services at the Good Shepherd.
"Their staff take such a keen and active interest in the work that we do, way beyond just providing the much-needed food and financial support, and they are always really proactive about how they can help.
"We are looking forward to developing our relationship with Cargill even further and have already shared some exciting ideas of how we can continue to work together in the future." 
Kevin Guy, Organisational Performance Manager at Cargill, added: "It was an eye opening and humbling experience volunteering at the Good Shepherd, along with the rest of Cargill Balliol Site Leadership Team.
"We are thankful to them for giving us this opportunity and for the wonderful service they are providing to the most vulnerable people in our community.
"We encourage all our colleagues and friends to find out more about them and support in whatever way they can."