Volunteers are the heart of Good Shepherd and play a huge role in helping us deliver our services. In our new series we will be talking to our volunteers about what makes their work here at the Good Shepherd so special. First up we chat to Fionna, who has been volunteering with us for over two years.
What do you do at the Good Shepherd?
I do anything that is needed really and what people ask me to do. I work in the pantry, getting the food ready for the families. I split the food up, so it manages to go further and to more people. I will give the food out, clean the tables, wash up, make tea and coffee, and sometimes I also work in the kitchen, doing some cooking. Just a lot of different things really all linked to the food service.
Why did you decide to volunteer and how long have you been volunteering?
I found the Good Shepherd by accident. I was working for another charity, driving their vans taking food out and I didn't really have a great experience with the places I was visiting. But when I came to the Good Shepherd, I couldn't believe how efficient they were.
I was on my own, it was during Covid, and I had a great big, long wheelbase van. At most of the places that I went to, they just sort of looked at you and thought – 'well, a 60-year-old woman can empty that van on her own'. But when I got to Good Shepherd they took over. They took me to one side, offered me a coffee and said they will empty the van for me, and it was done in no time at all.
Then I asked them what they did, and they showed me around and I asked if I could volunteer here and they told me to apply. So that's how I came here, almost by accident. It's been two years now.
What do you find the most fulfilling about volunteering here?
I like working with the other volunteers. We might all be retired but we've all had professional careers and when we talk to each other, I think it is all about people who want to give back. And the whole volunteer team works really, really hard. If someone is struggling on one part, then someone else will help and it really is a team effort so it's good. And I think it's really nice for people who have done o-k in business to be able to give something back.
Why do you feel the work of the Good Shepherd is important in Wolverhampton?
There is a lot of hardship in Wolverhampton, a lot of people need help and I realise there just isn't enough help to go around. But everything that is done here is done with good grace and kindness so I think it is important. And people know when they come here, they will be looked after, and when you do see people improving their lives and getting back on their feet again, it makes it all worthwhile.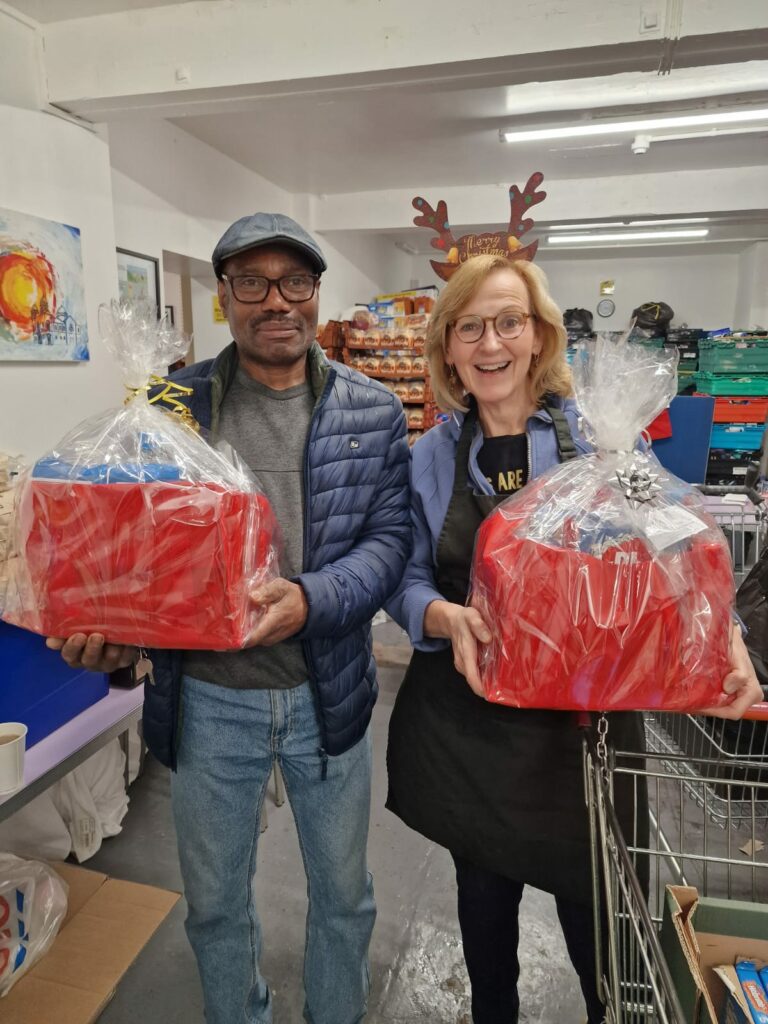 What is the most special memory you have experienced whilst being a volunteer here?
I think it was actually this Christmas really, just the whole atmosphere. Everyone was hugging each other and just wishing each other a happy Christmas and were just generally being happy to all work together over the Christmas period, giving up their time. It was all very friendly and a lovely, lovely atmosphere, especially during the Christmas meal. So many people had come in to help, and it was just brilliant teamwork once again.
Describe the Good Shepherd in three words?
Warm, kind and giving.  
Interview by Jade Stuart