There are several ways to Donate…
Your donations are so important. With them, we can continue to offer guidance, support and vital services to people experiencing homelessness and poverty. Whether it's a monthly donation or essential food supplies, your kindness makes a huge difference to so many lives.
We've made it easier to donate too. Now, there are several ways you can support the Good Shepherd. Find out how below.
One Off and Regular Donations
By choosing to donate, you will be helping us to support some of the most disadvantaged people in the community. A regular gift allows us to have the confidence that day in day out, our doors are open for people experiencing homelessness and poverty. DONATE
Fundraising Event
The Good Shepherd is always looking for our supporters to find new initiatives to fund our work. So, if you fancy doing a run, sky dive, cake sale or just organise a dress down day at work you can set up a fundraising page HERE or contact us on 01902399955 or [email protected] to discuss your idea.
Food Donations
To help us run our food services we always appreciate donations of the following:
Cereal
Long life milk and fruit juices
Tea, coffee, sugar & hot chocolate
Biscuits, jams, chocolate
Pasta, pasta and curry sauces
Pot noodles, cup a soup, crisps
Tinned fruit, jelly, frozen peas
Tinned meat
Toiletries
Companies and Organisations
We offer corporate volunteering days for groups of up to 10 volunteers at a time. We can provide a wide range of activities and tasks that your volunteers can get involved in from one off projects to helping us deliver our daily services.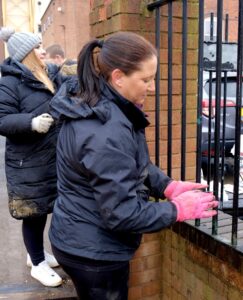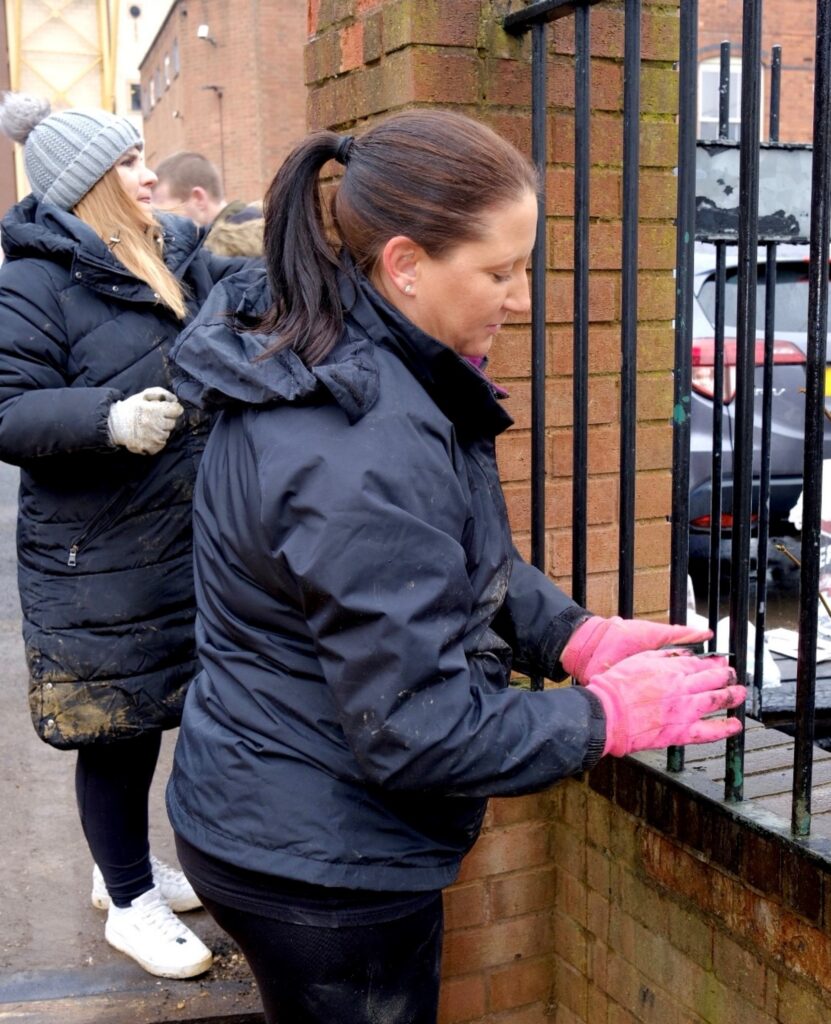 Can you offer us your expertise for free to help us improve as a charity? Or can you offer voluntary or employment opportunities for our service users? If so, please get in touch by emailing [email protected]
Nectar Points
If you have a Nectar Card you can donate your points to the Good Shepherd, which will be turned into donations.  Visit our page by clicking here and then follow the instructions to link your Nectar card to your Crowdfunder page and select 'Donate with Nectar'.
Amazon Smile
Anyone shopping at amazon can also support us by starting your shopping HERE and selecting Good Shepherd Wolverhampton as your chosen charity.
Legacy
By remembering us in your Will, you can help the work of The Good Shepherd continues to grow and support those who are struggling financially and are socially excluded get the advice support and guidance needed to improve their wellbeing and lives.  Please email [email protected] for more information.
What can your donation pay for?
£2.50 – a healthy nutritious meal in our dining room
£12 – three hot meals and a food parcel for the week.
£15 – runs a van for the day to collect edible food heading to landfill that we can redistribute to individuals and families.
£21.75 – 55kg of food for hot meals and food parcels.
£25 a family food parcel for the week which includes 4 meals for the whole family.
£30 to run an evening activity
£50 to run a week of art therapy classes
£100 pays for starter pack for those going into accommodation to include kettle, toaster, cutlery and microwave
£300 pays for a full day's dining service
Alongside our food service we provide access to advice, guidance, and support from one of our qualified team of keyworkers. By supporting the food service, you are supporting us to change lives #Itstartswithameal
PayPal
To make a donation via Paypal please visit the following link:
https://www.paypal.com/gb/fundraiser/charity/3231624
One off Donations
We are happy to receive cheques and cash donations as a one-off payment or regularly. Cheques need to be payable to Good Shepherd Services and gift aid forms can be downloaded through the website or contact the centre for either an electronic or paper version.
Text Donations
We can now take donations via text message. This service is provided by Donr – a provider of digital fundraising solutions to the charity sector. Donr works with the UK mobile networks to process your text donation and ensures that the donation reaches us. Find out more about them at www.donr.com.
Text 'GSM 1' to 70085 to donate £1.
Text 'GSM 2' to 70085 to donate £2.
Text 'GSM 6' to 70085 to donate £6 This costs £6 plus a std rate msg