The Good Shepherd is so grateful to the invaluable help provided by its team of dedicated volunteers, without whom the charity simply wouldn't be able to function and deliver its programme of support to the local community.
During National Volunteers Week, which runs from June 1-7, we will be highlighting the fantastic work of our volunteers across so many different areas.
The week will also come to an end with a 'get-together' of volunteers over chat and refreshments at the Good Shepherd on the Tuesday afternoon.
"On National Volunteers Week, we want to recognise the valuable contribution that is made by our wonderful volunteers to the Good Shepherd," says Volunteer Co-ordinator Karen Hancox.
"It may be time given in collecting donations, administration tasks, deliveries, preparing food, serving food to our service users, supporting families in our Food Pantry, fundraising or giving advice and information – whatever the task, our volunteers are dedicated in the time and commitment they give each and every day throughout the year.
"We are extremely appreciative of our volunteers and what they give to the charity with their support to staff and service users, bringing a wealth of knowledge, experience and skills.
"They are a much valued and integral part of the Good Shepherd team, building relationships, connections and making a positive impact for the charity.
"Covid had restricted social gatherings but now I am once again starting volunteer coffee events, giving an opportunity for us to say 'Thank you' for making a difference.
"It's a chance for volunteers to meet and connect with each other, to offer us their insights and perspective, to communicate and share information."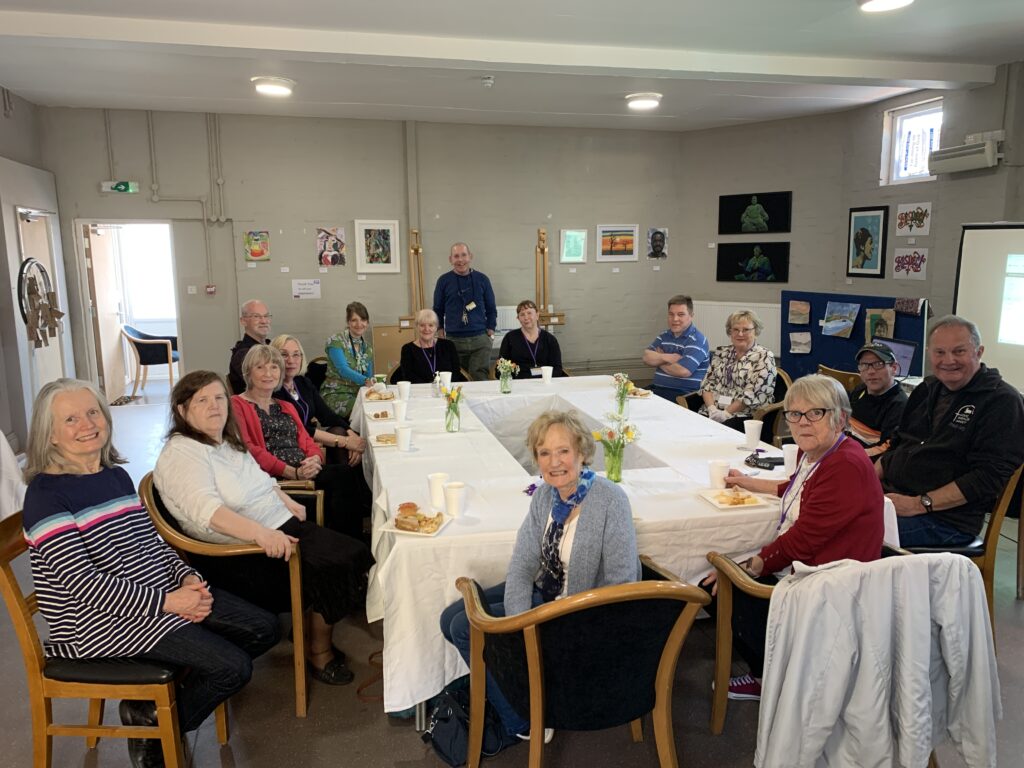 The support of volunteers has provided a bedrock for the Good Shepherd's work for nearly half a century, and the Brothers, first involved in helping the people of Wolverhampton back in 1972, continue to volunteer their time on a daily basis across different aspects of the charity's operations.
Potential volunteers are now taken through an induction process after expressing an interest, to see if any suitable opportunities are available, and the Good Shepherd has approximately 35 regular volunteers currently on the books.
Anyone interested in volunteering can click here (Volunteering – Good Shepherd Wolverhampton (gsmwolverhampton.org.uk) to find out more.
For the last word at the start of National Volunteers Week, we return to Karen, for a quote which sums up why people give their time to help others.
She adds: "The value of our volunteers is best said in the words of Desmond Tutu: 'Do your little bit of good where you are; it's those little bits of good put together that overwhelm the world.'"
*Keep an eye on our social media channels – @GSM_Wolves – during the week to read the thoughts of some of our volunteers.