Today is World National Refugee Day, during National Refugee Week, the world's largest arts and culture festival celebrating the contributions, creativity and resilience of refugees and people seeking sanctuary.
The Good Shepherd regularly work with refugees and asylum seekers who have fled turmoil back home and arrived in Wolverhampton, also linking up with the Refugee & Migrant Centre when possible.
Awal is one of those who has been supported – here is his story:
*
When my asylum case was refused, I was sleeping on the streets of Wolverhampton.
It was cold and scary. I was all alone.
Someone at the Refugee Migrant Centre told me to go to the Good Shepherd. I went there and met Paul (Burns), Kate (Penman) and Brother Stephen. I was very tired and sad and very weak when I met them, and they made me feel welcome and safe.
They helped me with everything. I stayed in a hotel that weekend and I could relax and get clean. I could finally close my eyes and sleep knowing that I was safe.
I am an asylum seeker. I left my country of Ethiopia because of the fighting. My father was killed by the police in front of me at our home. I was taken by the police and imprisoned and beaten. It was too much. I am part of a persecuted group in Ethiopia and I left to seek asylum but I still  miss my country and I miss my family. There is a war in my country and the fighting is even worse now.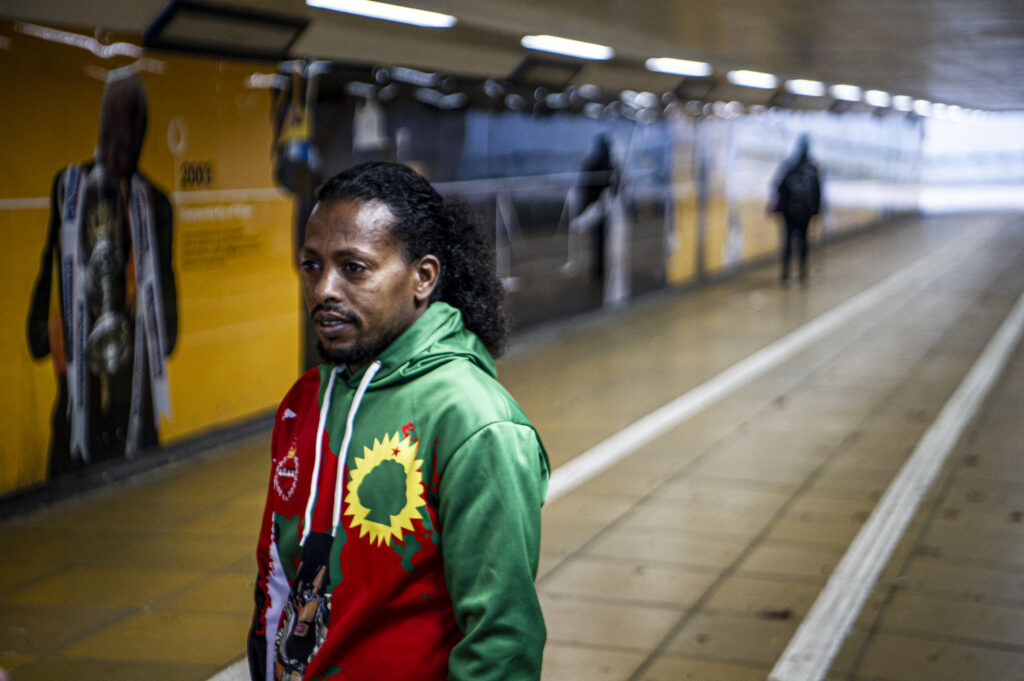 I am happy coming to the Good Shepherd because they are my second family. They love me and I love them. They worry about me and always want to help me. It is true family. I can't thank the Good Shepherd enough. They help me and I help them when I can. In the past I have also been going to the art class which I really enjoy. I have PTSD because of what I saw and went through in my country but the art group helps me to relax.
When I was on the streets, the Good Shepherd helped me a lot. I help them too, because I want to give back.