If you have seen one of the small Good Shepherd vans driving around Wolverhampton and surrounding areas, chances are the driver will be one of two different people.
Either one of the charity's dedicated and long-serving volunteers Paul Guy, or one of the charity's dedicated and long-serving Brothers, Charles Searson.
For Brother Charles, driving the van to collect food donations is one of a number of tasks he carries out on a voluntary basis at the Good Shepherd, in what he now describes as his 'vocation for life'.
As well as collecting donations and dropping off food parcels, he will also take people to appointments, help with the dining service and greeting those accessing other services, and, as a trustee, attend meetings and carry out associated administration duties.
He is also a keen supporter of Good Shepherd events and fundraising, and has become a regular at swapping the warmth and shelter of home comforts by donning a sleeping bag and plenty of layers to take part in the Molineux Sleepout.
It's a wide-ranging role which is one of the many key cogs in the wheel that allows the Good Shepherd to deliver its range of food and support services to people in need across Wolverhampton.
"It's been very satisfying for me to have been associated with the Good Shepherd Ministry and its work over the years," says Brother Charles.
"We've become a well-known charity and appreciated by the people of Wolverhampton for trying to help the most unfortunate people in the city.
"Most people that I meet in churches and elsewhere have heard about us and value our work, and we are always really grateful for their support."
Brother Charles first joined the Brothers at the age of 41 back in 1993. Prior to that his working life had been sent as a civil servant, working for the Customs & Excise department in different parts of the country such as Accrington, Preston, Manchester, Southend and London.
His various roles included tax collection, computer programme and general headquarters work.
And yet, with a feeling that he should be 'doing more with my life', there was always the sense that he needed to be involved with something different.
"All serious Christians want to follow the path in life which God wants for them – we call it following one's vocation," he explains.
"Becoming a Religious Brother is one such option or vocation for unmarried Catholic men.
"I had thought about it on and off for years, as I often had the feeling I should be doing more with my life.
"In 1992 I finally took the plunge and started visiting the Brothers here in Wolverhampton for periods of time before entering fully in 1993.
"Since then, my life has been very varied, living in different places with different people, doing all kinds of jobs.
"It's often been very difficult and challenging but also very fulfilling – I've no doubt I finally found my vocation for life."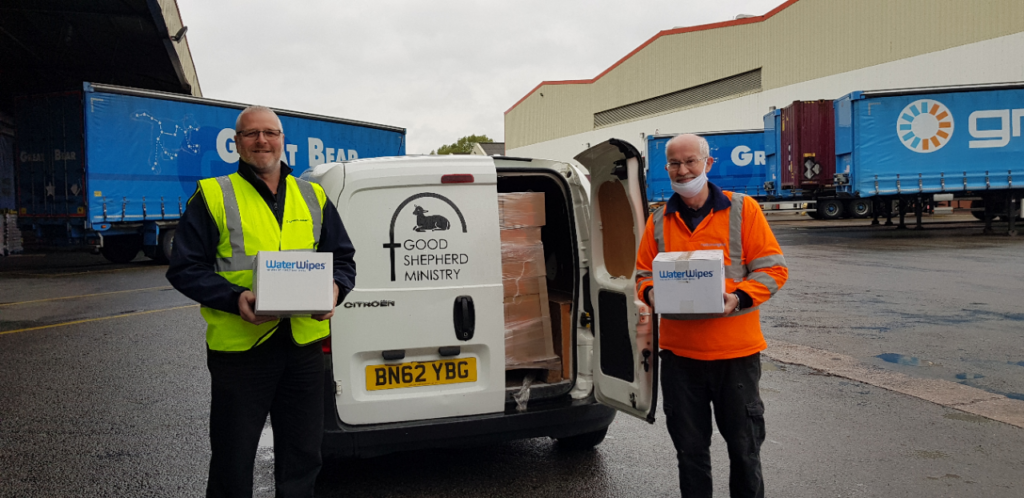 With his calm but cheerful disposition, selfless attitude towards providing help and support to others, and ability to contribute across a variety of areas, Brother Charles is certainly a huge asset to the Good Shepherd where he has now been stationed for the last 12 years.
And that has also applied to his other postings within the Order, which have taken him to various different locations across the globe.
"I've certainly had a great variety of experiences since joining the Brothers," he explains.
"After a few initial months in Wolverhampton, I spent two years in Canada – one training year in Toronto (the largest city in the country), followed by a further year in the nearby city of Hamilton.
"In both cities the Brothers run food assistance programmes, homeless shelters and health and housing projects.
"After this I spent six years in Haiti, an extremely poor country, where I worked in an orphanage and school, helping with basic health care, teaching English and doing various administrative jobs.
"I then had another year back in Canada, starting work in the Good Shepherd Centre in Toronto on 11th September 2001, the day of the terrorist attacks on the World Trade Centre in New York –
I remember the Toronto city centre was evacuated that day.
"Next came eight years in the United States which included some theological studies and some training of new Brothers but was mostly spent in Miami, which, despite its glamorous reputation is the fourth poorest city in America, with huge amounts of crime and deprivation.
"I helped out there with the Brothers' projects – a homeless shelter, food assistance programmes and housing and addiction programmes, which was very busy work.
"Finally in 2010 I made it back to Wolverhampton to help Brothers Stephen and William and the handful of volunteers who were then running the Good Shepherd Ministry, so I've been here now for the last 12 years.
"Needless to say, it's been a time of great change with nothing staying the same from one year to the next, as we adapt to constantly changing needs and conditions."
Living with Brother William and Brother Stephen in a house not far from the Good Shepherd's premises, Brother Charles enjoys walking, cycling and reading and usually has two books on the go at once.
One will carry a spiritual or religious theme, and the other connected with science or history, or a novel.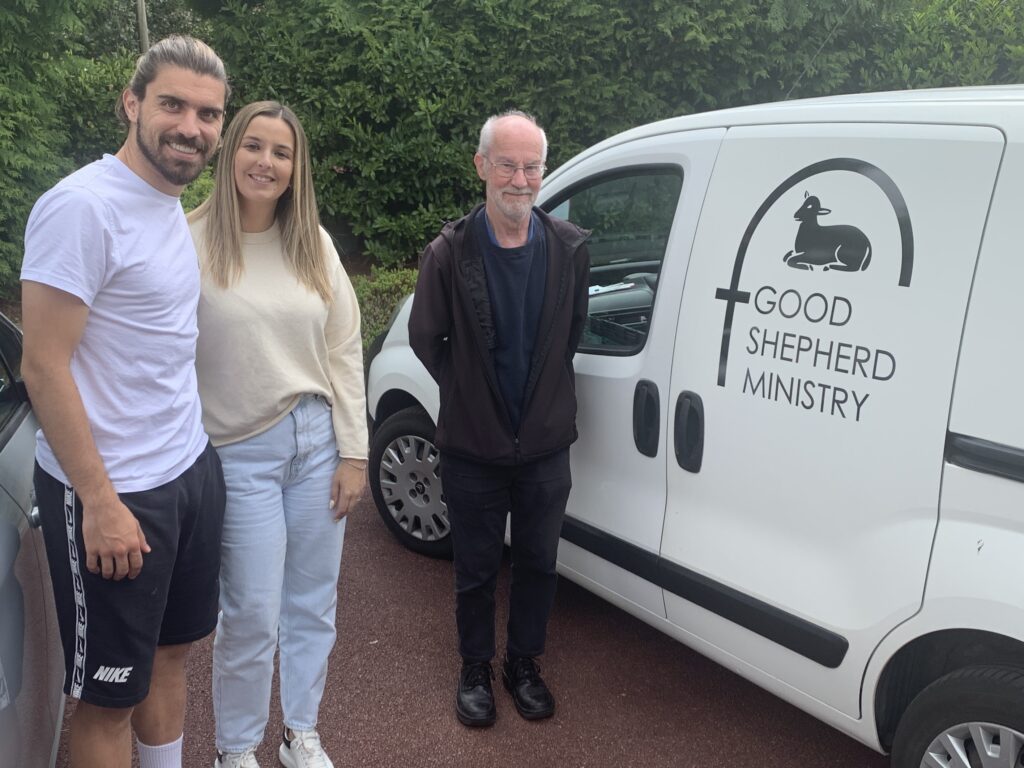 He also takes a keen interest in football, especially when the two teams he follows, Blackburn and – of course – Wolves, are doing well.
Given his various contributions across the many different worldwide projects run by the Brothers of St John of God, Brother Charles can certainly see the value of the work of the Good Shepherd which is mirrored across so many other locations.
All share the same motivations and the same ambitions, to provide help and support to those who need it, however that may be.
"In England and elsewhere there are various projects to help the homeless, people living in poverty, people suffering from physical or mental illness, victims of modern slavery and other categories of people needing help and support in their lives," he concludes.
"I am certainly proud to be part of this worldwide movement of active care and concern, striving to help make the world a better place."