There has been a longstanding tradition at the Good Shepherd connected to the dining service, where in excess of 100 people visit and are guaranteed healthy food, a warm welcome and even friendlier hospitality.
Before any food was taken, there was always one moment of unbreakable routine.
A cheery Irishman would call everyone to order, a man small in stature but huge in influence, and the room would fall respectfully silent.
A few instructions were then given, a reminder of the advice and help available from staff and volunteers, before grace was said, and food distributed.
Brother Stephen Brennan has been associated with the Good Shepherd for over 40 years, from not long after the Little Brothers first arrived to help the poor and vulnerable in Wolverhampton and were operating out of a premises in Thornley Street on the outskirts of the City Centre.
His devotion and dedication to his duty over such an extensive period, and the relationships built up over such a lengthy period with those accessing the Good Shepherd, explain why the room falls into such quietness when he rises to speak.
A room full of people with complex histories and complex needs, all with many steps still to take on their individual journeys, but knowing that here is a man who will never judge, always support and never give up.
And that is why there is so much respect.
Brother Stephen would modestly brush off such suggestions, and describe his own behaviour as being part of a wider team effort focused around the simple ambition of providing support, but is clear that his approach and experiences have exerted a hugely positive influence on so many people over such a lengthy period of time.
He is no longer there to say grace, purely and simply because he has so many other voluntary tasks to fulfil providing a range of advice and support to Good Shepherd service users, but he is still very much a part of the dining service operation, where he is known to all.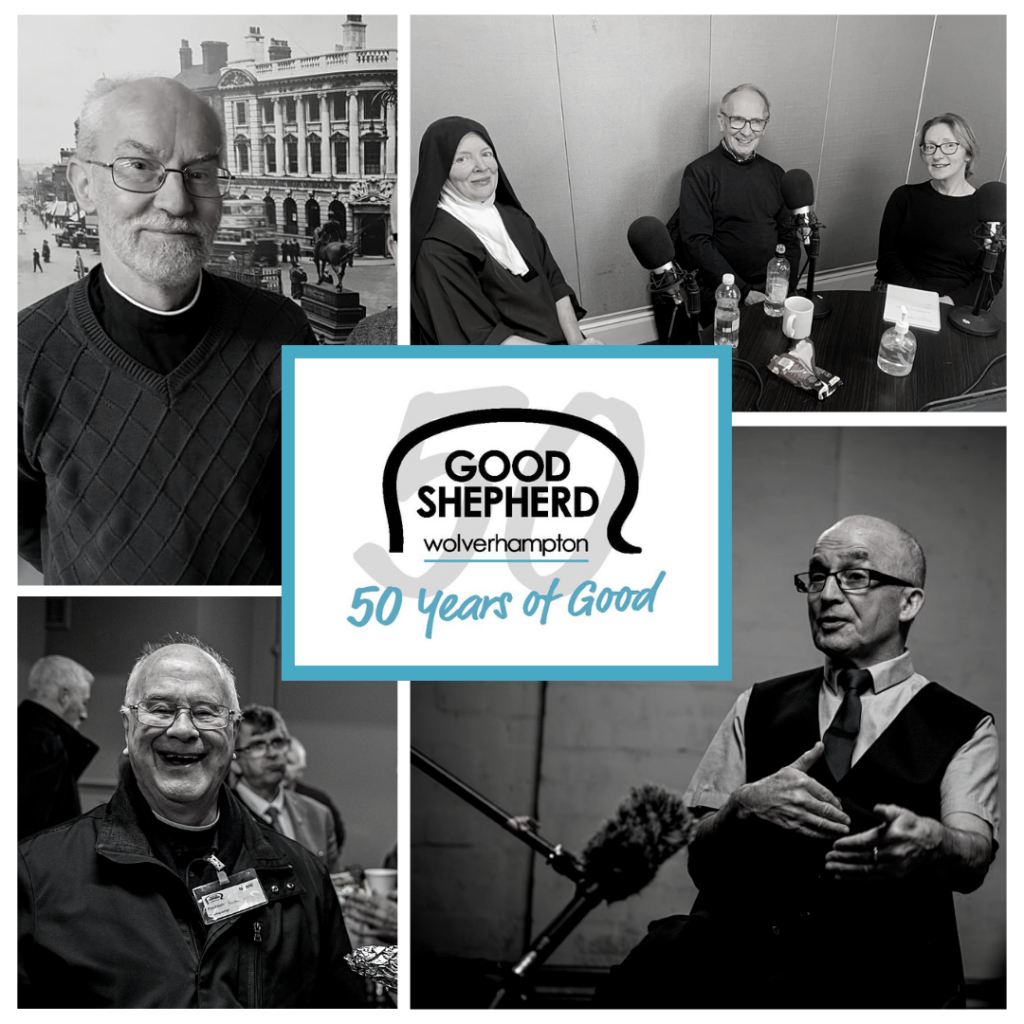 As the Good Shepherd celebrates 50 years since the Little Brothers first arrived in the city to start their mission on Christmas Eve in 1972, Brother Stephen's description of his approach and the support they have provided is something which has stood the test of time.
"People have life journeys which are very complex and they need to be shown respect and integrity," he explains.
"We have seen so many people go through so much, and with an experience of working over so long we grow an understanding and awareness of how they feel and how we can help.
"It is vital to have teamwork, and all the different services and agencies working together.
"If we all show respect and understanding we can come together to try and heal that person's life.
"And it is also due to the support we receive from the community.
"People in the community might say it is wonderful that we are helping people, but it is wonderful that we can help people because of the community.
"If we are in need of food, the only way we can get it is by people donating, and a service like the Good Shepherd is only as good as the community which supports it.
"My hands are then just giving from the generosity and kindness and compassion of the community rather than from myself.
"I don't have anything, but this is my life, and at the heart of it is God.
"Everyone else doesn't have to see that the same way as I do, but I think everyone should be able to respect the needs of a person – and that is the greatest dignity of all."
It was in 1978 that Brother Stephen first arrived in Wolverhampton, just six years after the Little Brothers had opened their doors to the community.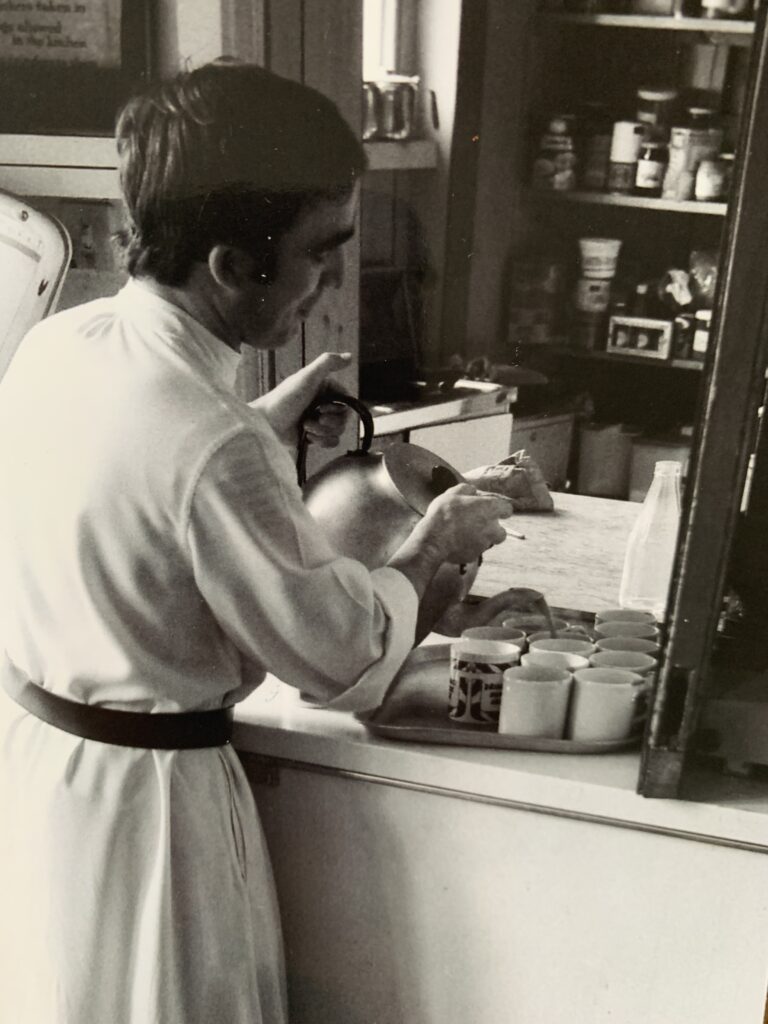 A nurse by trade, on the West Coast of his native Ireland, those life skills and capacity to listen and to help were supplemented by a diploma in psychotherapy.
After that initial arrival in Wolverhampton, he has since spent time with the Order in Albuquerque and also back in Ireland before returning to the city in 2003 when the Good Shepherd was relaunched at Darlington Street Methodist Church.
And that is where he has continued to serve to this day, albeit now on the current site opposite Molineux on Waterloo Road.
The initial premises at Thornley Street in the old and derelict Olympia Cinema wasn't the most conducive to the needs both of the Brothers, staff and service-users.
But they did their best, and were eventually rewarded by a move to a far better building just over the road.
That new shelter offered individual bedrooms for up to 46 people in the city who were homeless, as well as other facilities for meal times, laundry and other activities, and the Brothers were involved in developing the sort of working relationships and sense of teamwork which the Good Shepherd continues to follow to this day.
Help was received from the City of Wolverhampton Council, a nurse from New Cross Hospital, Social Services, agencies dealing with alcoholism and mental health issues, and an alliance forged with Wolverhampton College.
"I wouldn't say there was so much drug addiction around in those days, but alcohol was a big problem," recalls Brother Stephen.
"People were coming in who were very unwell mentally, and it would often be a case of trying to improve the mental health of the clients before looking at the alcohol.
"We would work closely with a nurse from New Cross and follow that through with medication and then working with the individual person to develop activities or education.
"It is always important to look at areas where people might be able to engage in the community because something that remains to this day is that if you are homeless and things are dysfunctional, you need to create a structure in your life.
"We worked closely with the Council to try and get people into accommodation and also with the College to try and improve their employability and opportunity to get on job schemes.
"We would set up a programme of goals for everyone to try and achieve, a series of objectives which we felt were realistic.
"That might have been to get into college or find work, or even more basic aims around hygiene, making contact with family, or addressing other issues.
"We built up a lot of very good and professional relationships at the time, which were all vitally important to try and deal with some of the complex problems that our clients were arriving with."
Complex problems often require a complex approach, and amid the seemingly never-ending reserves of care and compassion, the Brothers also had to be strong when required.
"We were always very serious in how we treated someone coming into our system," adds Brother Stephen.
"If they didn't agree to address their issues, or at least try and address them, then we wouldn't see them.
"Or if people are under the influence, we will tell them to come back again another time because you cannot make a worthwhile difference in those circumstances.
"There were very few that walked away."
And for those that did seek help, and had a genuine desire to improve their lives, the support they received – as to this day – would be unconditional.
"The thing I always remember is that when you work with people it is for their benefit, not your own," Brother Stephen explains.
"You always have to be very careful, because at a time when they are struggling, whatever happens next is going to be very important for that person.
"It is about understanding the person and meeting them where they are at and not where you want them to be – everybody is different.
"You have to be friendly and welcoming, show them respect and care, and let them go at their own pace.
"A lot of the time, it is about trying to help and guide them by showing them how to do something, taking them through the steps so that next time they can do it themselves.
"It is amazing what people can pick up and then how manageable their lives can become.
"We have to try and encourage them to communicate and be responsible, and there are not many things that you cannot deal with when given time.
"We also never judge, and we never give up on people who are still trying to change.
"There are people who will go through cycles where one thing collapses after another, but we have to be there to pick them up.
"Sometimes you get to a situation where these setbacks just become a regular part of their life, and we then have to accept it and try and help them find the strength to get by."
There are three long-serving Brothers within the Wolverhampton Order of St John of God who currently work closely with staff and volunteers at the Good Shepherd to provide food and a range of support services from the Centre in Waterloo Road.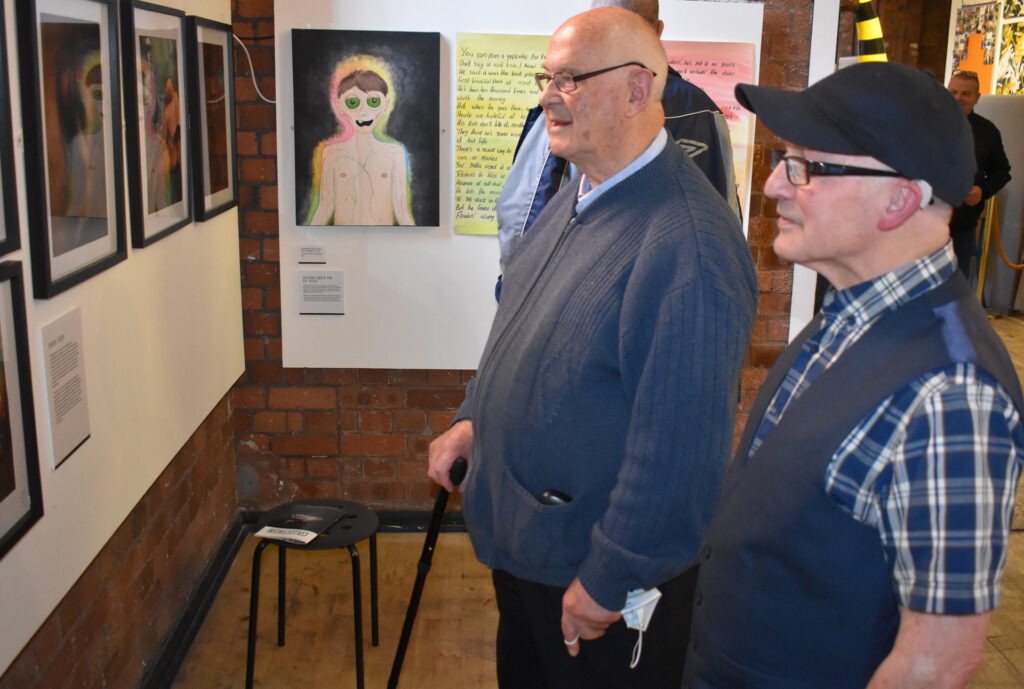 Brother Stephen is joined by Brother William – the longest-serving of the Brothers in Wolverhampton – and Brother Charles.
There have been many changes across the near 50 years of providing help and support within the city, but one thing which has stood the test of time has been the incredible backing received from the local community.
Even in the midst of the global Covid-19 pandemic when so many people found life difficult, the support never stopped.
And it doesn't go unnoticed.
"I remember when we first went to Darlington Street in 2003, there was a huge amount of need," says Brother Stephen.
"So many people were without food or benefits and were going hungry, and we had to do what we could to assist.
"The community always help us, and that has carried on all the way to now.
"What is also great is that the support we receive comes from people of all faiths – Christian, Muslim, Sikh, Hindu – and people of no faith at all.
"It is no problem if you don't have a faith, when you have humanity and respect people then there is no difference between us.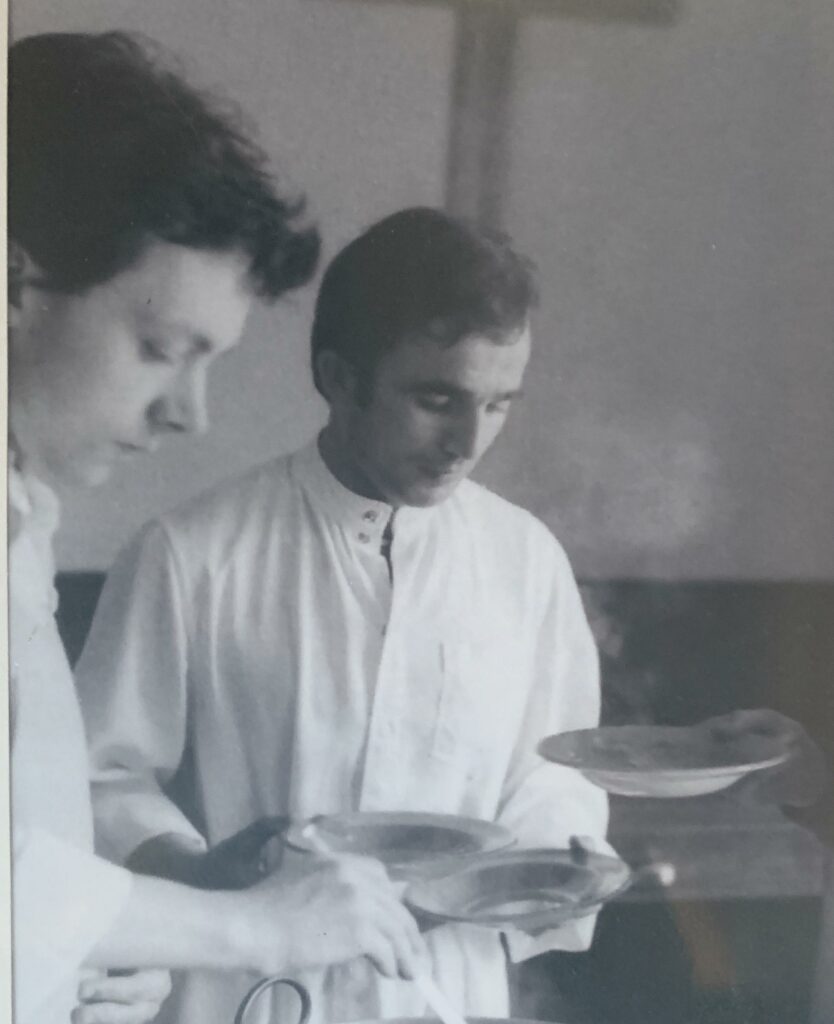 "People in the community see what is going on and recognised the need and they come forward and they help us.
"The community has been through some really tough and stressful times over the last couple of years, and they still are, but we have been very blessed because through all of that they still support us.
"Everything that people give us is good, but what has so often happened down the years is that we have someone come here who needs something, and half an hour later someone else arrives to donate exactly that same thing.
"That is providence working through the Good Shepherd!
"The care and compassion of the community is always expressed by their generosity and what they do to make sure we are able to provide help."
Even in such a tough time as the pandemic, the community stepped up, and that gives Brother Stephen hope for the future that even as times change, and people's needs change, there will always be so many wanting to help.
"Our hearts go out to people at the moment with everything that has been going on and we will just carry on doing what we do and hoping it will enhance the community," he explains.
"Lives will be mended, and hearts will heal, but sadly I think there is always going to be a need in society even if it changes over time.
"The problems of today are not the problems of yesterday, and the problems of tomorrow will be different as well.
"But there are always positives especially where there are people willing to do their best for others, whatever that means and in however form that is.
"It is about being open, alert and attentive to what is going on, and what the needs are for the health and wellbeing of those accessing our services.
"This is the future and how we can make a difference, and there will always be healing, there will always be light and there will always be hope."
Indeed there will.
And the mission of Brother Stephen which first started over four decades ago, to help the people of Wolverhampton and improve their life chances and outcomes, will continue to play a huge part in what lies ahead.