To see Chris tirelessly working away behind the scenes at the Good Shepherd, you would be forgiven for thinking he had been working there forever.
One of several preparing food in the kitchen under the watchful eye of head cook Louise Hand, or helping out with the laundry or other accompanying daily tasks, Chris has become an integral part of life at the Wolverhampton charity which helps the homeless and vulnerable from across the City.
It is probably no surprise that Chris is so keen to do his bit for those who are marginalised and in need of a helping hand to get them back on their feet and moving towards feeling some worth within society.
Because he has been there. He has lived that life, and has been in their position.
Previously living elsewhere in the Midlands, 33-year-old Chris has endured various struggles during his life which left him with addiction issues and included several jail spells.
But when he finally decided that enough was enough, and he needed to change his life for the better, it was the Good Shepherd which came to the rescue.
"I have been in and out of jail all my life, but things got really bad after my Nan passed away in 2015," says Chris.
"Life went downhill, and I turned to drink and drugs, and lost my job.
"I went to jail again, for 23 months, and it was then that I decided I really needed to stop this.
"I had been mixing with the wrong people, and taking wrong turns, so I knew I needed to get myself sorted.
"I started off right from the bottom, going into rehab and then living in a hostel, and although I've had one or two lapses, I haven't properly touched the drink for two years.
"That is a lot down to coming to the Good Shepherd."
New to the area, Chris first started accessing the Good Shepherd as a service user, initially for food.
As time went on, and he became more comfortable and settled in the surroundings, he started attending some of the meaningful activities organised by the charity, and progressed through to becoming a volunteer.
"Moving over to Wolverhampton was something I did for a fresh start and to improve my mental health," Chris recalls.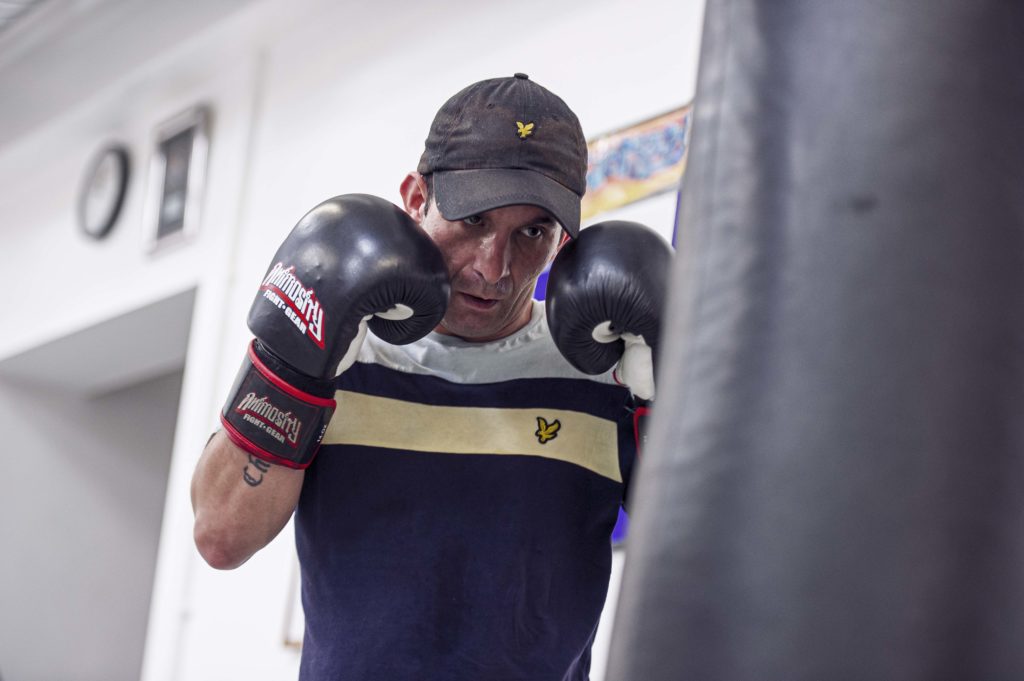 "For a good few months I would come and have a meal and then go off again but then I heard about the groups, like boxing and bingo.
"Then I started to volunteer, and now that's a regular thing, helping Lou in the kitchen, also helping with the washing and a bit of other stuff.
"I love it here, and have met some lovely people.
"Everyone I work with is brilliant, everyone in the kitchen and the project workers, who have helped me into accommodation and given me the support I need.
"Volunteering like this is a great way for me to give something back, and show my appreciation."
Watching Chris with his colleagues and friends he is clearly very much at home at the Good Shepherd as a member of the dedicated team of staff and volunteers who do so much to help people in need.
Unfortunately he is currently unable to volunteer during the Covid-19 outbreak due to suffering from asthma, and admits he is very much missing being involved, particularly as the charity has made such a positive impact on his life.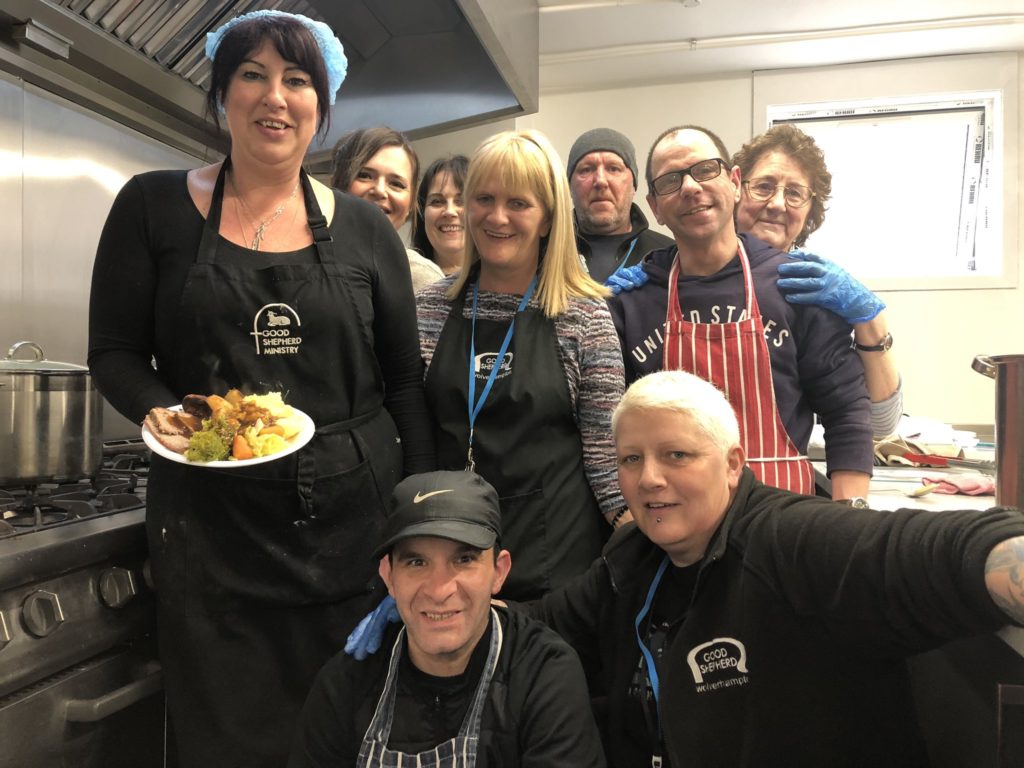 "This place is such a big part of my life, and it really helps me with my mental health," he says.
"I really don't want to be without it to be honest, and I will miss it a lot.
"I don't really socialise much away from here, but I have good friends at the Good Shepherd, and it's the sort of place I've never really had in my life.
"At first I found it difficult to accept that help, because I wasn't used to it and had never had people helping me before.
"Sometimes I am still weak, but I am strong at the same time, and getting stronger all the time with this support.
"Without the Good Shepherd, pushing me in the right direction, I would probably still be struggling and still be drinking."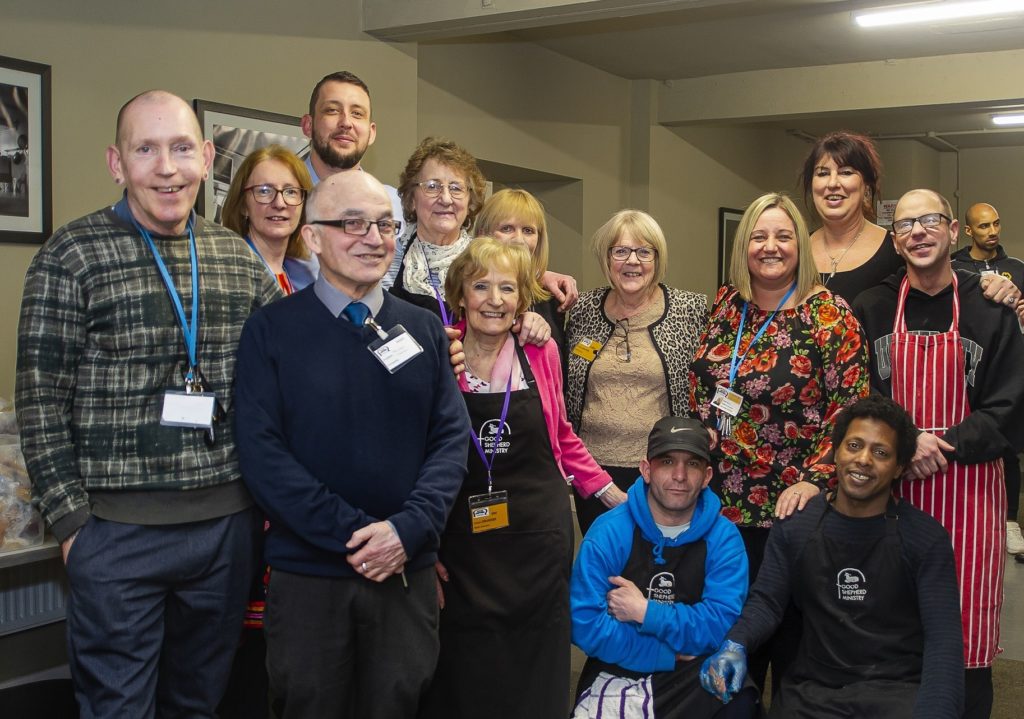 There is also one particular motivation which keeps Chris focused and wanting to better himself, and that is his six-year-old son.
"My son is the one that keeps me going, I get to see him at weekends," he says.
"He is my hero."
*Can you help the Good Shepherd help others like Chris to turn their lives around and discover a sense of self-worth and confidence? We are holding an online Silent Auction soon. If you have a prize or promise you may be able to provide please email [email protected]