This week is National Refugee Week, the world's largest arts and culture festival celebrating the contributions, creativity and resilience of refugees and people seeking sanctuary.
The Good Shepherd regularly work with refugees and asylum seekers who have fled turmoil back home and arrived in Wolverhampton, also linking up with the Refugee & Migrant Centre when possible.
Henok is one of those who has been supported, who has gone on to show some fantastic creative talents at the Good Shepherd's art class.
At a special service to mark the charity's 50th anniversary last December, Henok stood up and delivered this testimony: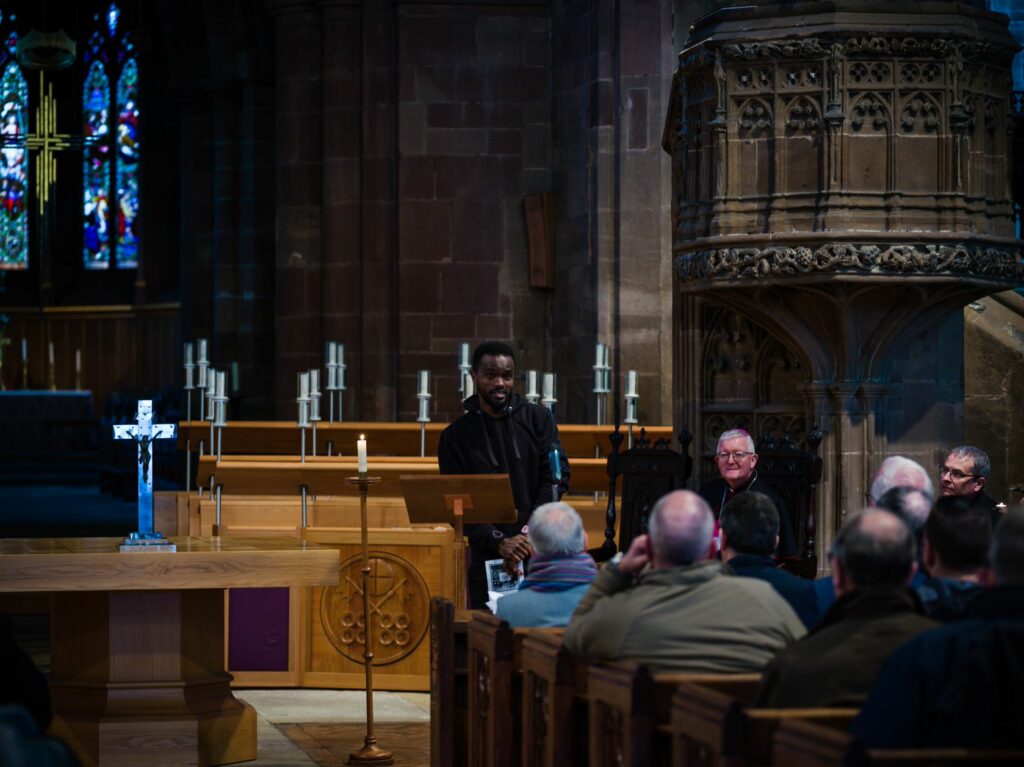 *
I stand here today to say thank you to all of the Good Shepherd staff and volunteers.
They have always accepted me without any judgement. I'm so happy about that and blessed by the work that they do and what they did for me when I came to the Good Shepherd in 2019 with no hope. I was lost. I had no hope, I could see no future, almost everything was dark.
I was homeless, I was sleeping on the streets. I couldn't see a way out. I was surrounded by darkness. Someone told me to go to the Good Shepherd. I met Paul (Burns) and Brother Stephen. They helped me to find housing and support when I had no-one.
Family is one of the most important things that we have, I do not have my real family here but now I have another family at the Good Shepherd who really care about me.