"There was a time when I was thinking – maybe tomorrow I die. It's not life."
The words of Marek, who spent a considerable time as a rough sleeper as he also struggled with alcoholism as his life reached rock bottom.
Now though, things are very different.
In an interview with John Bray for the BBC, Marek told how visiting the Good Shepherd gave him the motivation and the tools – quite literally – to turn his life around.
"There was a time when I was thinking, maybe tomorrow I die – it's not life.
"You have to accept what you have.
"Sometimes I was sleeping on a bench, and would wake up wet, and when it is wet, it is also cold.
"When I arrived in Wolverhampton, somebody talked about the Good Shepherd and said I could get some sandwich, or a hot tea or coffee.
"I told them when I came: 'I am an alcoholic, and I have a problem because I can't stop drinking.
"Now I am homeless, and I don't know what to do."
A Polish national, Marek was encouraged to join the service user volunteer programme at the Good Shepherd, on the mutual-aid volunteering team.
He volunteered for five days a week in the kitchen and dining room and lent a hand to distribute food parcels to other service users in need.
It wasn't long before he was referred to a night shelter programme and, from there, into a supported housing placement.
Shortly after moving, and with a new found motivation and determination to overcome his alcoholism, Marek set up a Polish-speaking AA meeting, helping peers and others having trouble with alcohol.
But he wasn't done yet.
After being moved into housing, he was offered employment support, landing a regular position in construction. At his new job, Marek was quick to learn the trade inside and out and after receiving his National Insurance number he began looking into self-employment support.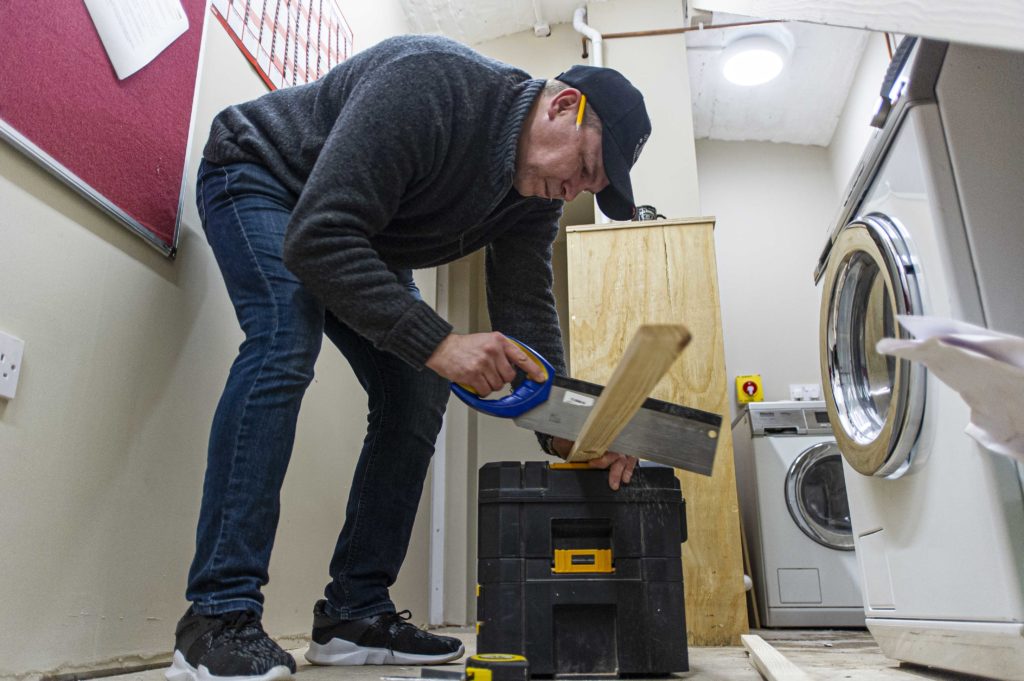 Today, he is working full time and aspires to own his own company. In fact, Marek was contracted to do some refurbishment work on the Good Shepherd's day centre and night shelter, and it looks fantastic.
"I came to the Good Shepherd, and now I am two-and-a-half years without drinking and I feel good," he says.
"I do the work because I must give something back from myself.
"These people opened their hands for me, and I feel like I am in home, with family."